Export your courses as SCORM 1.2 and 2004
Do you use an LMS? If it supports SCORM 1.2 or 2004, you can combine it with Easygenerator. We are compatible with 100% of LMSs that support SCORM. Prefer an all-in-one tool? Use Easygenerator as an authoring tool, LMS, and LRS and track results inside the tool itself.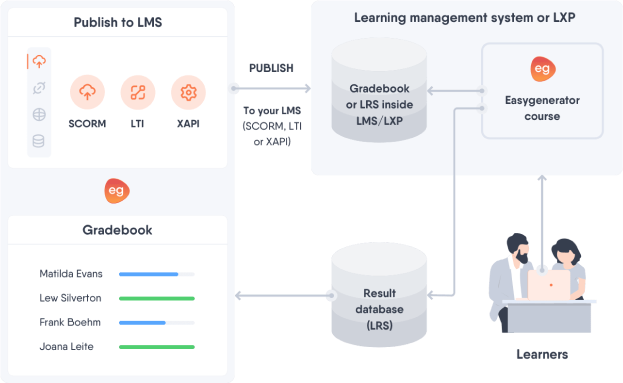 Enhance your data with xAPI standards
Integrate Easygenerator with your LXP or LRS to offer learning on demand and gain valuable data insights on your courses. Metrics include information about when learners start and pass a course, answer a question, master a learning objective, and when a learner visits a content page.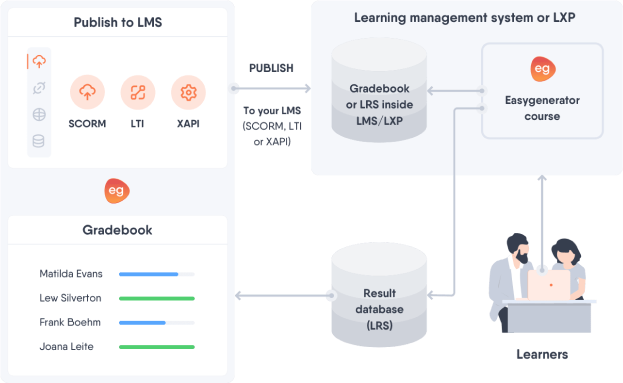 Direct publication to Degreed and Edcast
All it takes is a few seconds to directly publish your e-learning courses to Degreed or Edcast from Easygenerator. No need to share a link or export files. And when it's time for an update, you can edit your course and republish it anytime.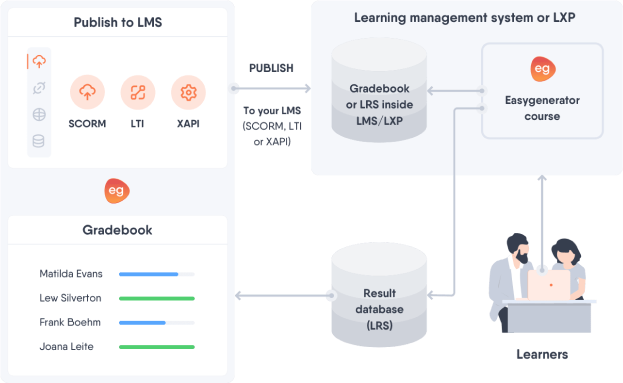 Publish courses to your LMS through LTI
Looking for another way to integrate your courses with your LMS or 3rd party tool? Easygenerator supports Learning Tools Interoperability (LTI). With this option, you can get high-level results on your courses.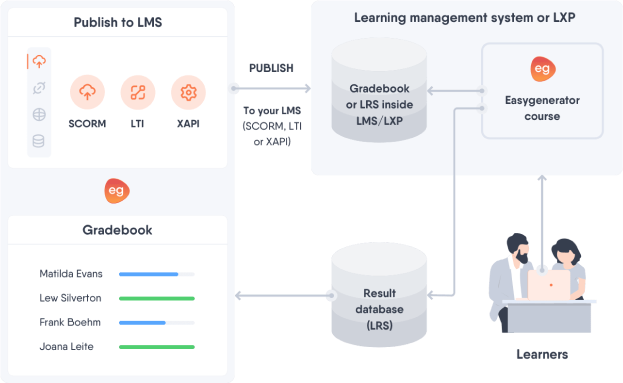 Run a course on your website
Download your Easygenerator course as an HTML package to run it on your hosting. Track your results directly on Easygenerator or in your LRS through xAPI integration.  
Use Easygenerator with an EPSS for performance support
Do employees at your organization share performance support resources with each other? You can publish content created with Easygenerator in your wiki, intranet, or any other EPSS tool your company uses. All you need to do is embed a short piece of code or share links to the resources. 
Direct access to Easygenerator with SSO
You can easily use Easygenerator in combination with other platforms without separate passwords and usernames. SSO (Single Sign-On) lets you log in everywhere automatically while your credentials are secured and compliant with your company policy. We have SAML standard to set up SSO for authors, and oAuth 2.0 for learners.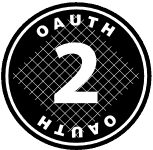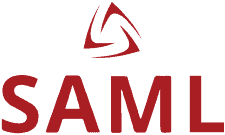 Frequently asked questions
Easygenerator is an authoring tool that you can use as an LMS. You can create and publish training within the tool, and track learners' results with a built-in LRS or an external Learning Record Store.
Do I need an LMS to use Easygenerator?
You are not required to use an LMS in combination with Easygenerator. You can also combine our tool with an LXP, LRS, or EPSS. It is also possible to create training in Easygenerator and run them on your website, without using any other tool.
Does it cost extra to use Easygenerator with my other tools?
The only costs you will have are for using our tool and your other software.
Can I track learners' results with Easygenerator only?
You can track results with Easygenerator only or connect to a custom LRS. You can switch on and off the tracking settings in our tool.
Integrate Easygenerator in your organization
Convinced that Easygenerator is the right tool to put at the center of your e-learning ecosystem? Start using it with a free trial. Prefer to get to know our tool a little better? Book a demo with one of our experts.