Share knowledge faster with built-in video recording and editing
Engage learners, boost retention, and share knowledge more efficiently than ever with built-in video recording and editing from your screen, webcam, or combined.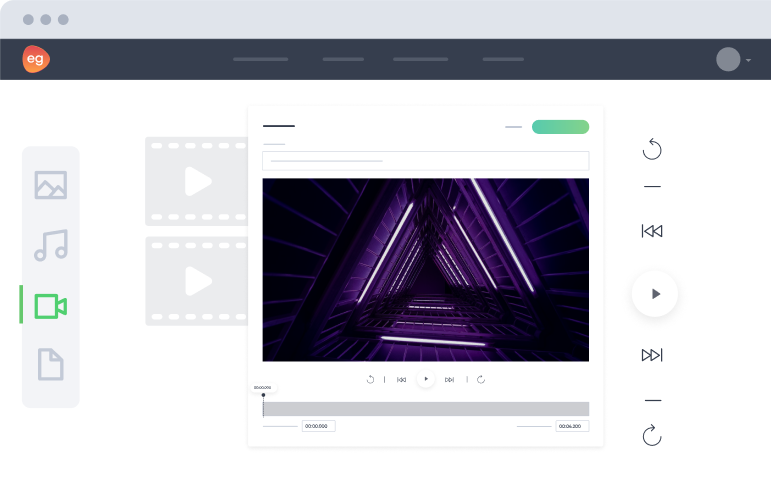 Used & trusted by 2000+ companies worldwide

Capture and share knowledge faster
Create custom videos for your e-learning courses to share knowledge faster in an interactive and engaging format with Easygenerator's built-in and easy-to-use video recorder and editor.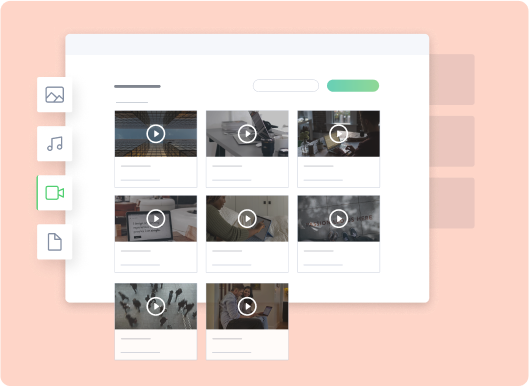 Share information in a bite-sized format
Adding short and engaging videos to e-learning content is not only preferred by 68% of learners, but it also helps them to retain information better and creates more meaningful learning experiences.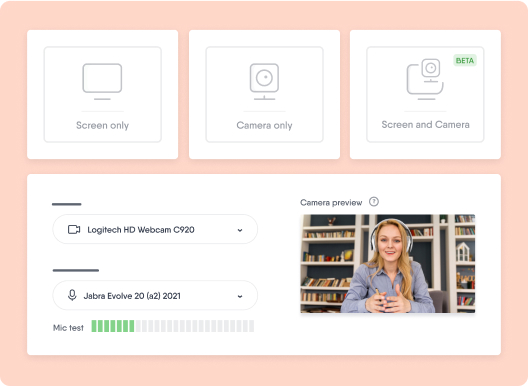 Save budget while increasing performance
Simple, custom created videos in your e-learning courses can convey important information while cutting costs on creation. Anyone with knowledge to share can create, no special L&D expertise needed.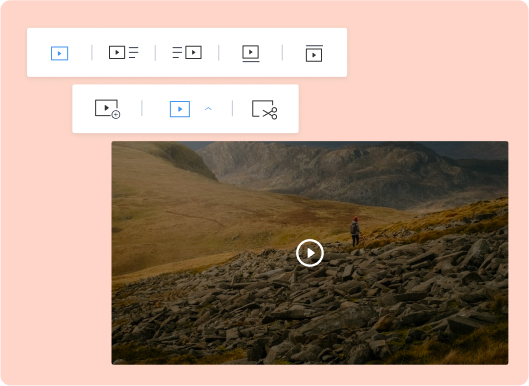 Enhance video content with interactive questions and quizzes
Create full e-learning experiences and help learners retain knowledge better by adding interactive questions after your video content. It's easy with Easygenerator's drag-and-drop editor.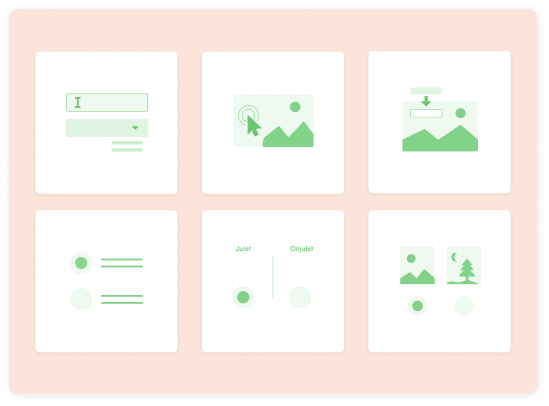 Record and edit videos of your screen, webcam, or combined
Add a video block to your course
Use our drag-and-drop editor to select the content you want to add to your course and place it wherever it fits best.
Start recording
Once you've given Easygenerator permission to access your camera and microphone, it's your time to shine.
Add questions
Create an interactive and immersive e-learning experience by adding questions to enhance your video content and check knowledge retention.
Ready to share knowledge faster with built-in video recording and editing?
14 day trial with access to all Enterprise features.

Get unlimited design inspirations to level up your courses.

Upload your PowerPoint presentations in a few clicks.