Create and maintain e-learning easily
Our intuitive e-learning software makes it quick and easy to design courses that are on-brand and up to date. Create, collaborate, and share. It's easy now!
Try now for free
14 day trial • no credit card required
Simplify and accelerate your learning development
Our e-learning authoring tool enables anyone, from e-learning professionals to subject-matter experts, to create and share interactive content. Track results and collaborate with multiple authors in real-time, all within one easy-to-use tool.
Easily create courses together
Whether you start from scratch or choose from our pre-made templates, Easygenerator's drag'n'drop editor makes creating interactive content seamless. Work with your whole team through in-app comments from co-authors and reviewers to craft the perfect training.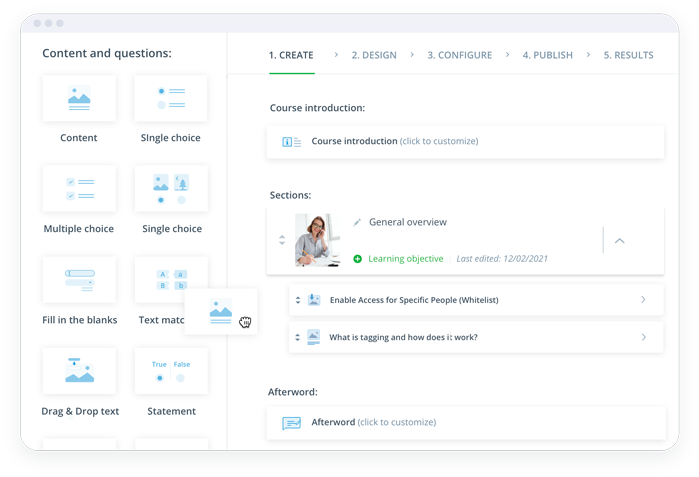 Get the data that matters
Easygenerator's tracking engine gives insights into learners' performance. And with newly added engagement metrics, you can identify learner feedback and which courses need improvement.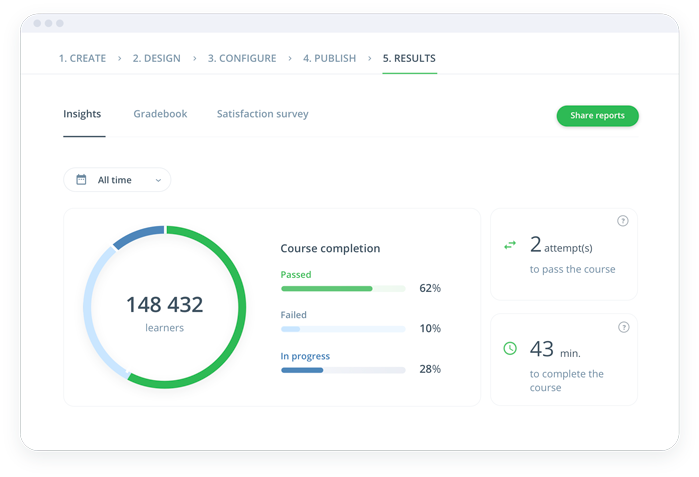 Experience personalized support at your fingertips
Count on our team to support your authors at their time of need. Whether it's through live chat or personal training sessions, we're on your side so you can create quality courses in no time.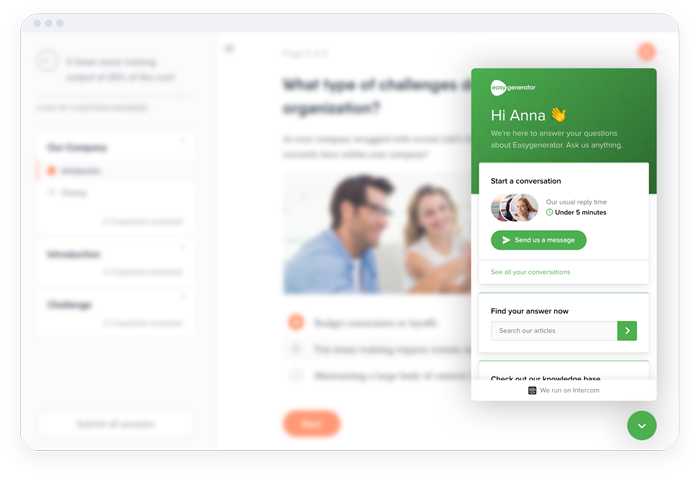 Use Cases
See how Easygenerator can help you meet your specific training needs:
Your courses are compatible with over
200+ LMS
!
Easy doesn't have to mean bare bone! Seamlessly integrate Easygenerator with your existing workflow. Content you create in our tool is compatible with SCORM and xAPI. Important data can also be passed to any LRS, LXP and LMS on the market. But that is just the beginning, learn more about the ways Easygenerator can enhance your existing learning ecosystem.
Get more information











































































Too much time and money are spent creating learning content through a central department. Easygenerator speeds up the process and cuts costs by empowering employees to own the process of creating and maintaining content. We call this Employee-generated Learning.
Kasper Spiro
Co-founder & Chief Learning Strategist, Easygenerator