Learner insights
Get insights into your learners' performance and engagement so you can keep improving your content with our powerful tracking engine.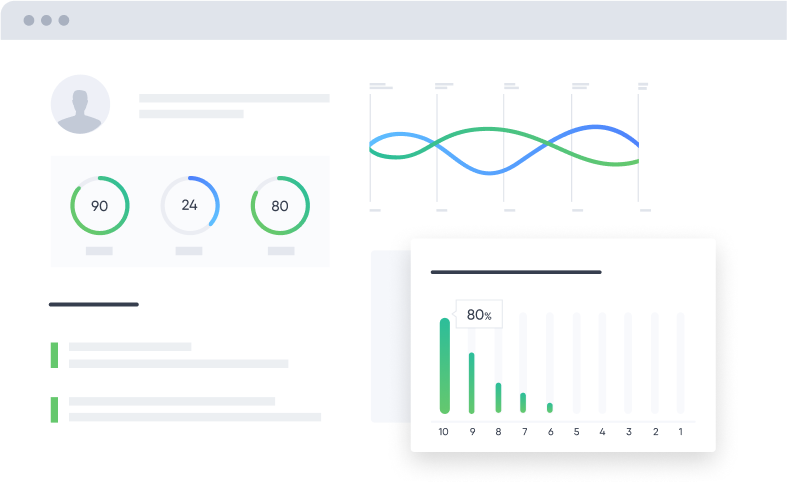 Used & trusted by 2000+ companies worldwide

Elevate learning journeys
Detailed insights into your learners' performance on your courses let you identify areas that may need improvement and gain oversight into your learners' specific expertise.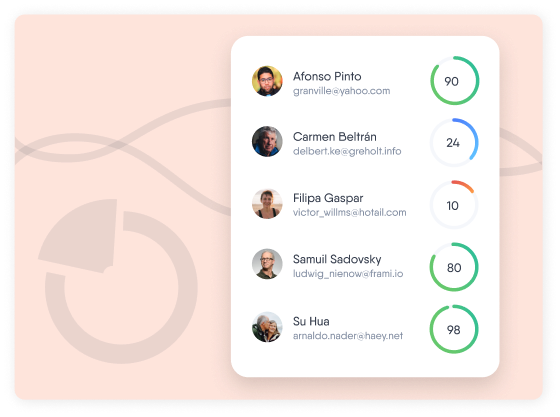 Valuable data visualized
Easygenerator's data insights dashboard makes visualizing technical data easy. Get all the information you need in one actionable and easy-to-understand format.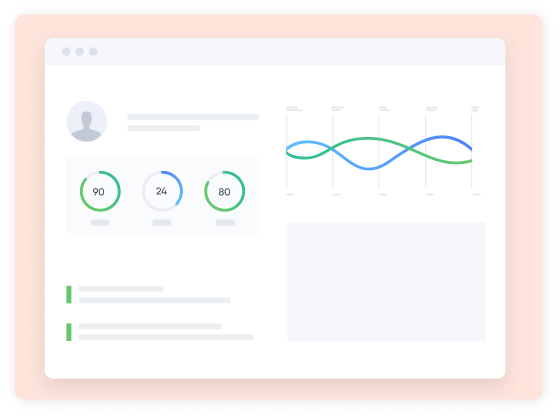 Courses that make an impact
Gather meaningful insights from your courses to guide informative decision making that will be sure to drive business outcomes and improve employee performance.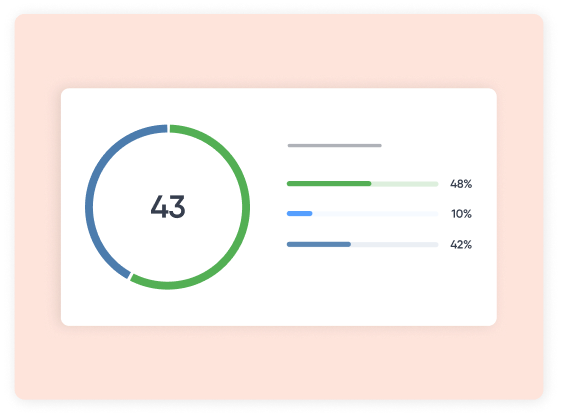 Do the following (and more!) with learner insights
Unique learners
See the overall number of unique learners who started the course.
Pass/fail percentage
Check the percentage of learners who passed, failed, and are in progress under the Course completion dashboard
Attempts per learner
See the average number of attempts learners made to pass the course successfully.
Ready to gain valuable insights into your courses in Easygenerator?
14 day trial with access to all Enterprise features.

Get unlimited design inspirations to level up your courses.

Upload your PowerPoint presentations in a few clicks.