Your guide to Employee-generated Learning
Employee-generated Learning will open up a whole new world for you. A world of reduced learning costs, always-up-to-date courses, and the ability to create learning content 5 times faster. Let us show you around.
Welcome to the realm of Employee-generated Learning
Your employees are experts: nobody understands your business better than they do. Why not let them create and maintain learning content themselves? This is precisely what the Employee-generated Learning (EGL) realm is all about. EGL is a learning and development methodology that shifts the responsibility for creating learning content from instructional designers to employees. And thanks to that shift, this method will help you to reduce learning costs, maintain courses in just a few clicks, and create content in no time.
Create courses in no time
In a typical setup, an instructional designer interviews employees to access their expertise. They use employees' knowledge to design a course, and then return it to them to have them review it. This process may be repeated a few times before the content is ready to be published. With this way of working, it can take up to hundreds of hours just to create one hour of e-learning. In the world of Employee-generated Learning, however, subject matter experts are the ones who create learning content. Imagine how much faster that process would be.
Spend less money
Employee-generated Learning turns subject matter experts into owners of learning content creation. They use their own expertise as a source of input for e-learning. To create a course with EGL, you will only need a few subject matter experts and iterations before a course is ready to be published. And with the ability to create courses quickly and at a lower cost, you're able to scale your learning too. Doesn't that make you want to start today?
Keep courses up to date
The longer the process to create a course is, the higher the chances are that content is out of date by the time it reaches learners. Updating courses can be difficult and expensive. Employee-generated Learning content is maintained and updated in the same way it's created: by handing responsibility to the subject matter experts. They know exactly when a course needs updating. With a simple-to-use e-learning authoring tool, your subject matter experts can update a course in just a few clicks. And you won't be surprised by hidden additional costs.
Create an inspiring learning culture
Employee-generated Learning lets employees learn from each other, empowers them, and helps them inspire each other to keep on developing and growing. This type of employee-to-employee learning through EGL will promote a learning culture within your team or company. Apart from that, it will turn employees into owners of their own growth. Having a strong and inspiring learning culture leads to better business outcomes and will strengthen your organization.
Expand your L&D department's capacity
Can your L&D department only create a fraction of the needed learning content? For example because they are understaffed? Back up the department with Employee-generated Learning. With subject matter experts' hands on deck, you can expand your capacity significantly. You'll be able to meet way more e-learning needs, fast.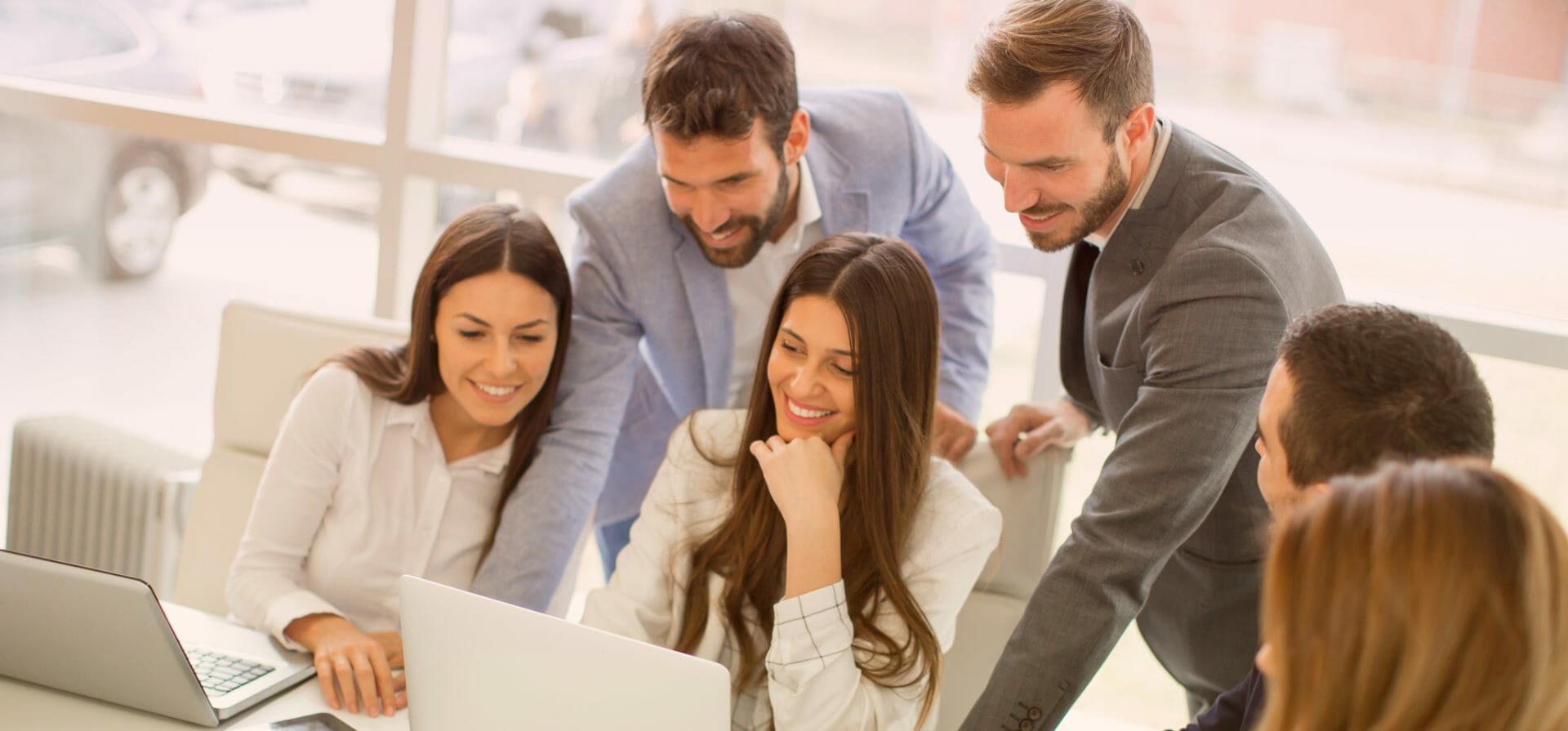 Want to get started with EGL?
The Employee-generated Learning landscape might look different than what your organization is used to. We get that. This approach of learning and development will require a shift in your team's and business' mindset. To help you make that shift, we give you 5 tips for implementing Employee-generated Learning and some additional benefits of moving to EGL.
Use a zero learning curve authoring tool, like Easygenerator
Likely, your subject matter experts don't have any experience with creating e-learning. To help them out, you need to make it as simple as possible. Choose a tool that allows them to focus on creating courses based on their expertise without having to take time to learn how to use it. Like Easygenerator. On our blog, you can read all about how to equip employees with the right tools, including ours.
Employee-generated Learning customer stories
Various companies have reaped the benefits of our Employee-generated Learning methodology. Want to see what those advantages have done for them? Read their stories to find out, and to discover what EGL could entail for you.
What companies have made the switch for EGL already?
Frequently asked questions
How does the L&D team fit into Employee-generated Learning?
Employee-generated Learning is all about turning your subject matter experts into content creators. Although they are experts in their field, they might need learning know-how guidance when it comes to the creation of learning content. Your company's L&D team or instructional designer will transition to a supportive role, providing guidance and coaching. They move from being the sole creator to being a co-creator, coach, and curator, and can focus on quality control and sharing best practices with course creators. This all helps to improve the quality and effectiveness of the course.
What if my subject matter experts don't have the time to create courses?
With the right tools, creating a course needn't take too long. Your subject matter experts' time will simply shift from being interviewed by instructional designers and giving feedback on courses to putting this expertise down in creating themselves. In fact, they will save time by not answering questions repeatedly. To get a better understanding of how this can work, you can read our blog article on how to overcome common barriers to knowledge sharing.
What if my subject matter experts don't have the experience with creating e-learning that instructional designers or L&D have?
Don't worry. With simple to use e-learning authoring tools, all your subject matter experts need to focus on is sharing their knowledge. The tool reduces the design work to drag and drop functionality. And your company's L&D team or instructional designer will be there to support your course creators.
How do I ensure the quality of my courses?
In the world of Employee-generated Learning, the quality of your courses will still be high. With your subject matter experts creating courses, they ensure content is correct, relevant, high quality, and always up to date. After all, that's the most important. Subject matter experts' colleagues in L&D or instructional design will be there to help them keep the quality high. When you make the switch to EGL with our tool, you will also get plenty of support from our customer success team.