How to transform existing PowerPoint and PDF training into interactive e-learning
45 minutes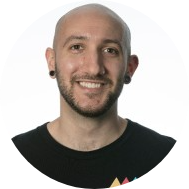 Jordan Javadi
Onboarding Specialist
What you will learn?
Discover 3 solutions for transforming existing PowerPoint and PDF training into e-learning
Learn how easy it is to apply these 3 solutions for transforming your content in Easygenerator
Receive practical tips on adding interactivity to your e-learning to keep learners engaged
Try Easygenerator for 14 days, no credit card required.
14 day trial with access to all features. Start with variety of course templates.

Get unlimited design inspirations. Level up your courses.

Upload your PowerPoint presentations. Get instant courses created.