In the Gradebook, you can view students' responses to all the question types.
Go to the More details tab and check the Section and Question results boxes.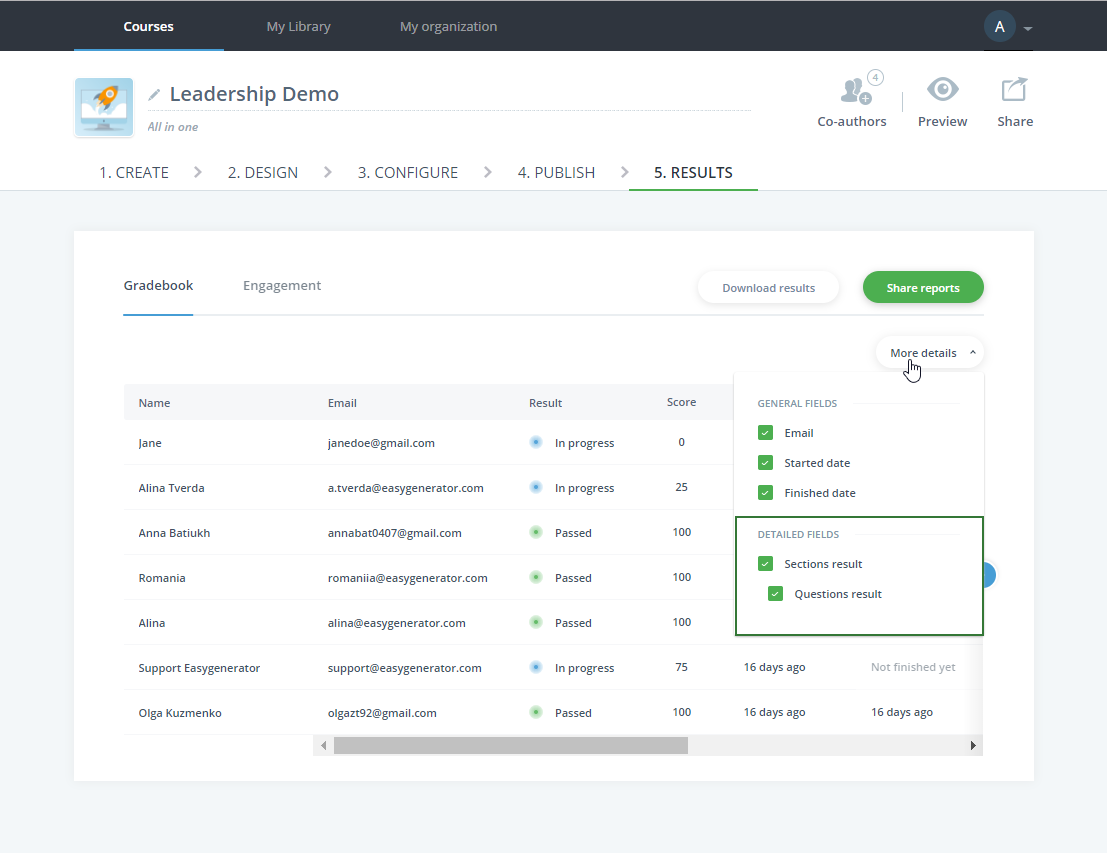 Each "Q" column in the Gradebook displays the question title, question score, and each student's reply.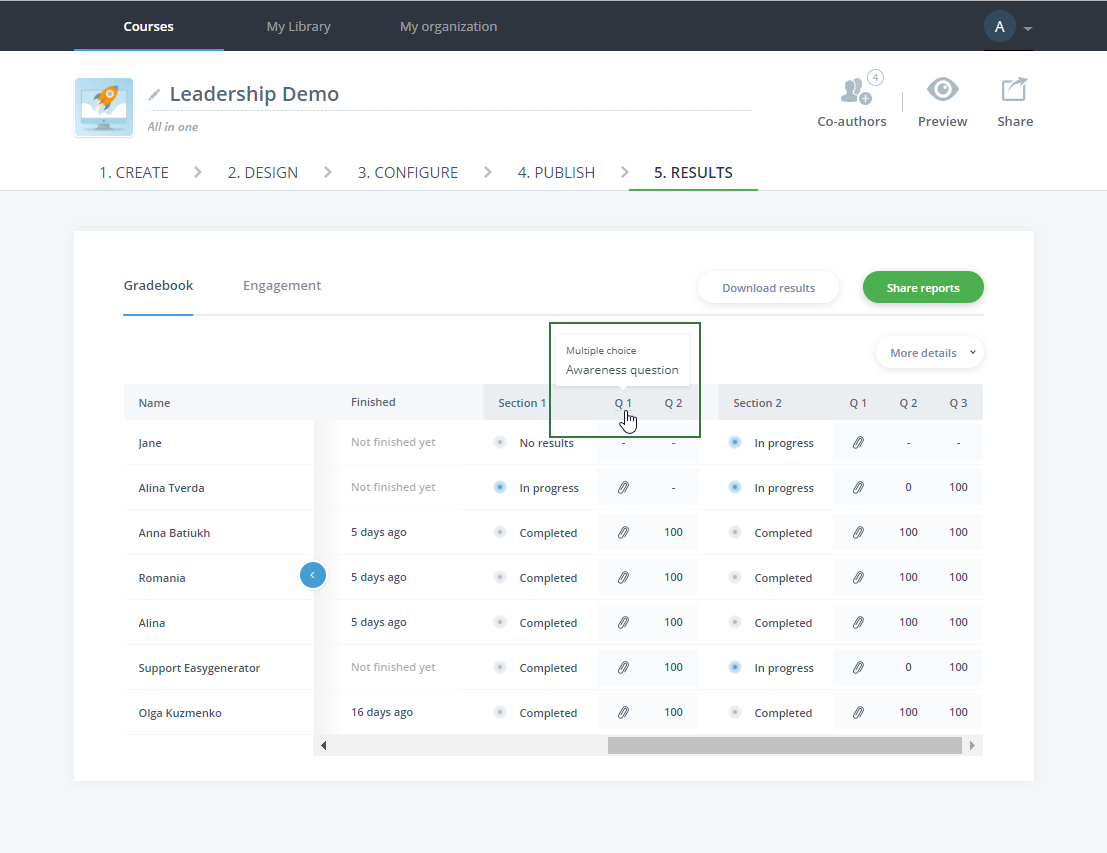 Click on the question score to check the learner's reply.
You will get a pop-up showing all learners' attempts and given answers.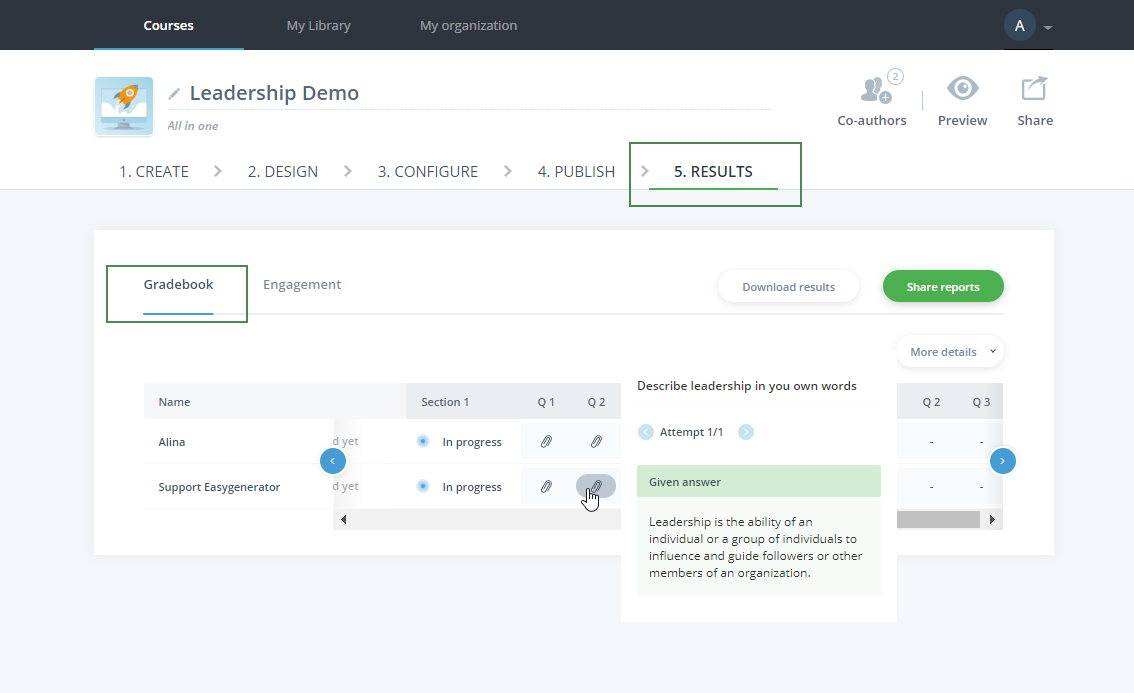 NOTE: You will be able to view learners' answers to all question types in the most recent results, the results submitted before July 19, 2018, won't be updated.