There is no need to download course results anymore and email them to your colleagues or clients every time new results are submitted. Now you can easily share the reports with a link that will update in real-time.
Go to the Results tab and click the Share results button.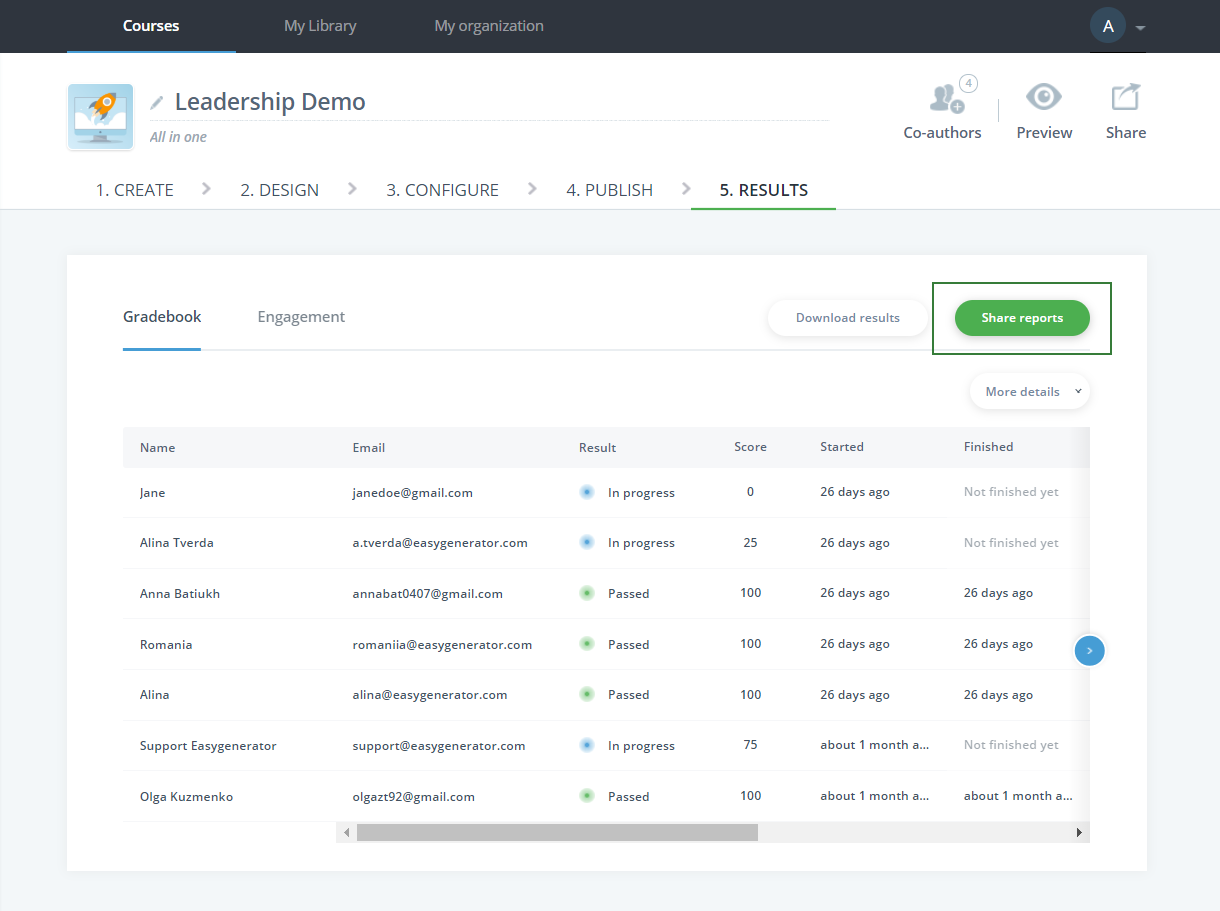 Enable the option Share using a private link, copy this link and send it out to your team members.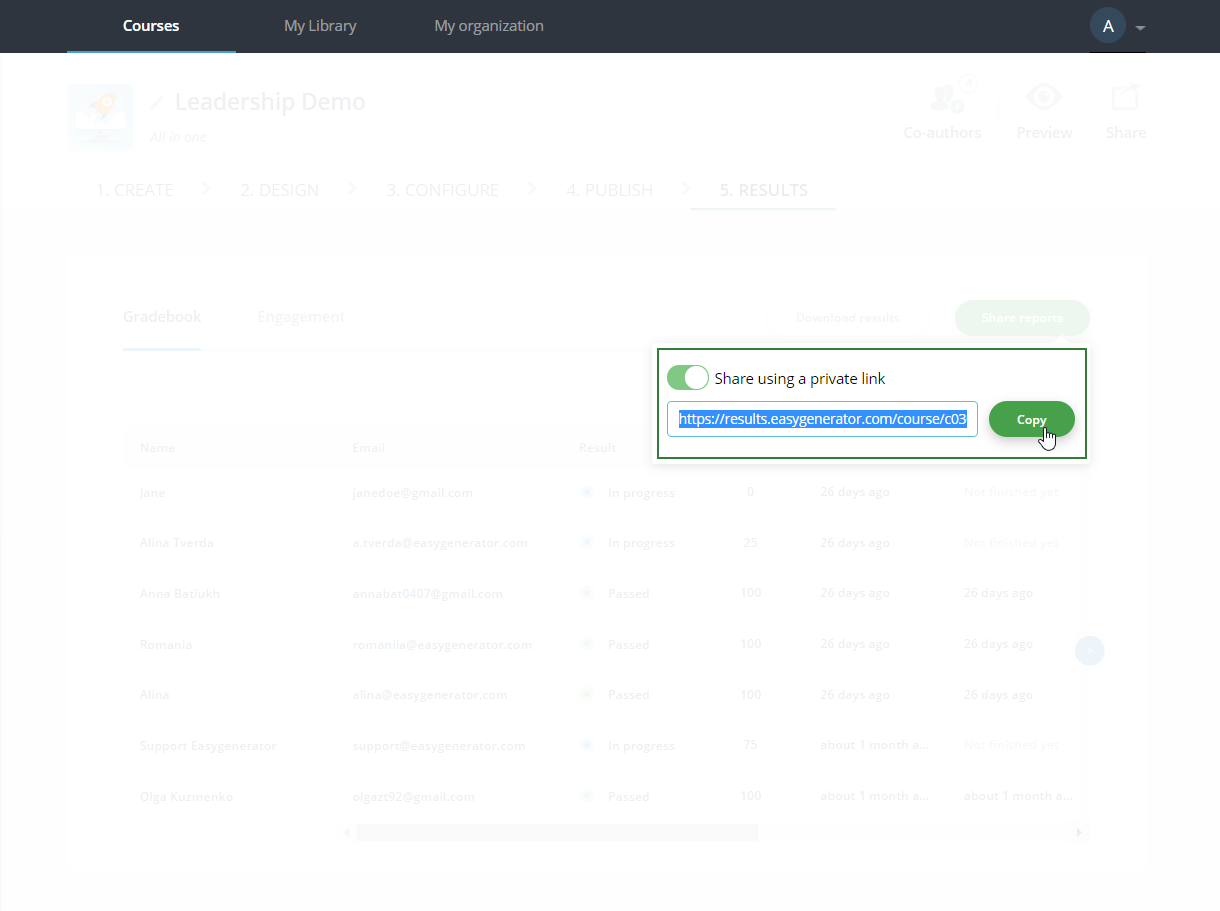 Your colleagues or clients will be able to view course progress online or download a .csv file with the results.