If learners' results are reported to Easygenerator, you can see them under the Results tab > Gradebook.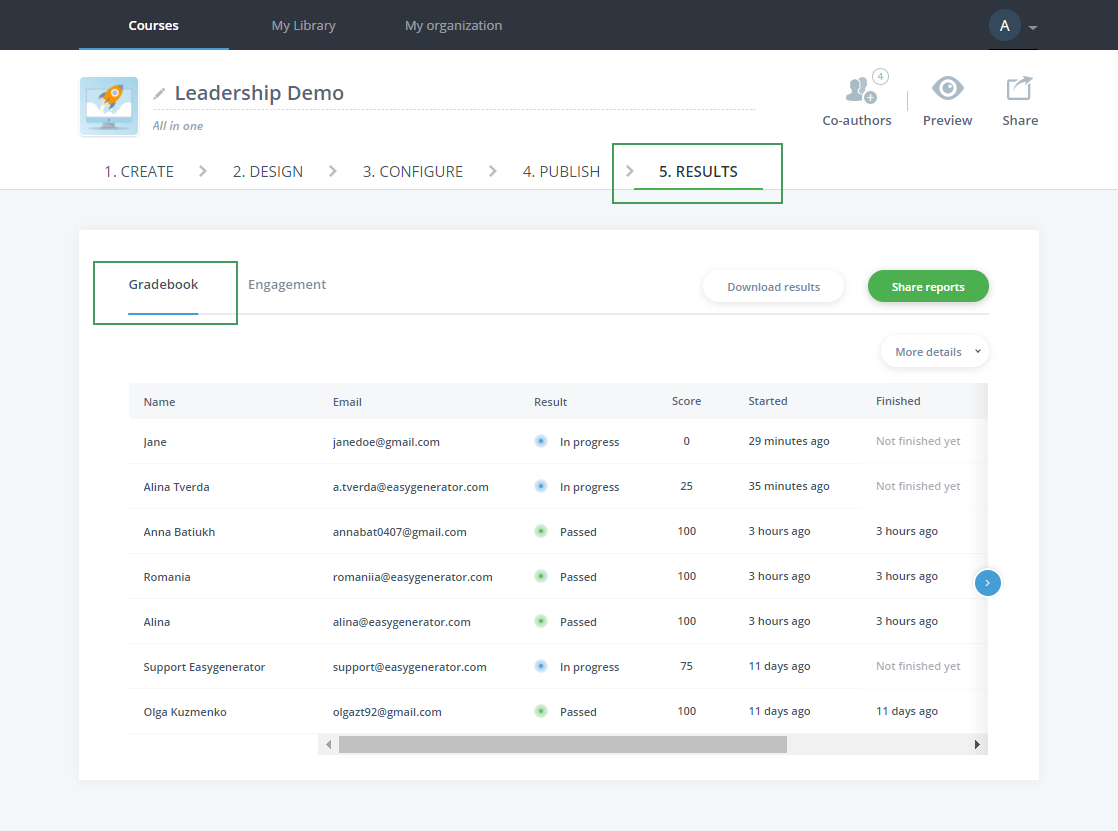 By default, the Gradebook shows a learner's name, email, result, score, the date and time the course has been started and finished. You can change the default view in the More details tab where you can sort out the fields you want to be displayed in the Gradebook. Thus, you can also view learners' progress on sections and questions by checking the corresponding boxes in the More details tab.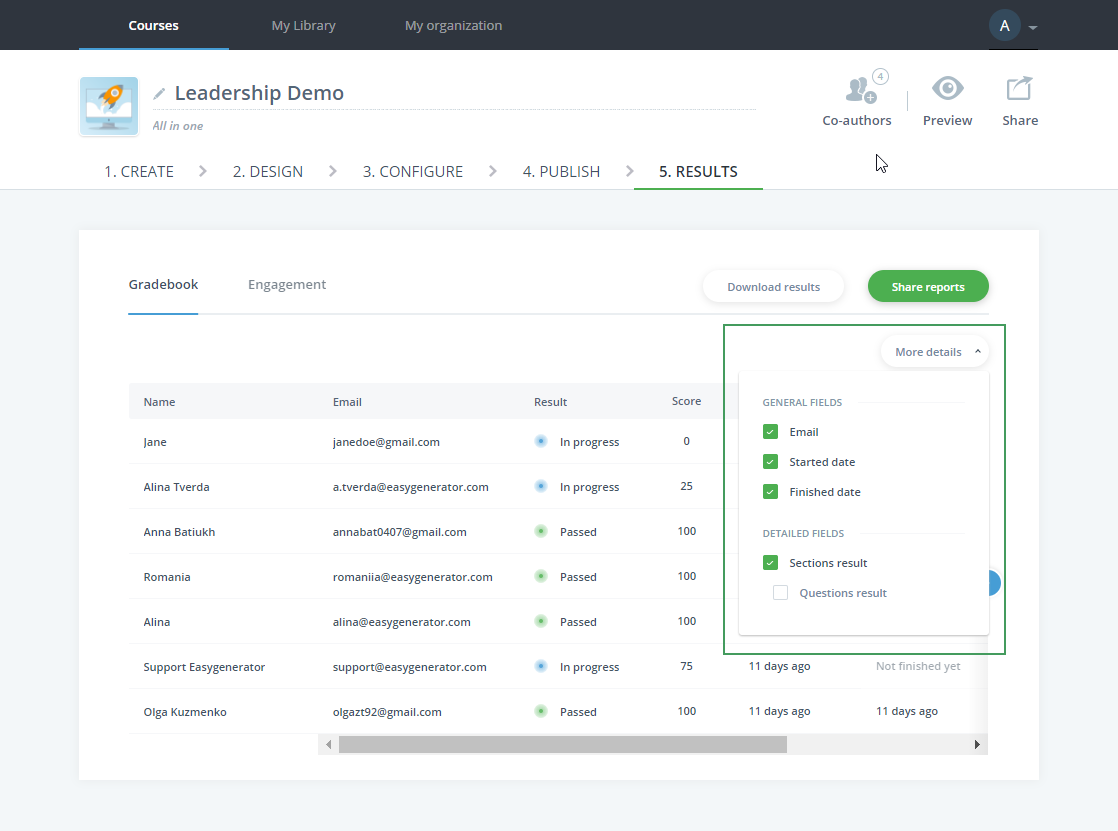 Also, you can review all question attempts and learners' answers in the Gradebook. Click on the question score to see the details.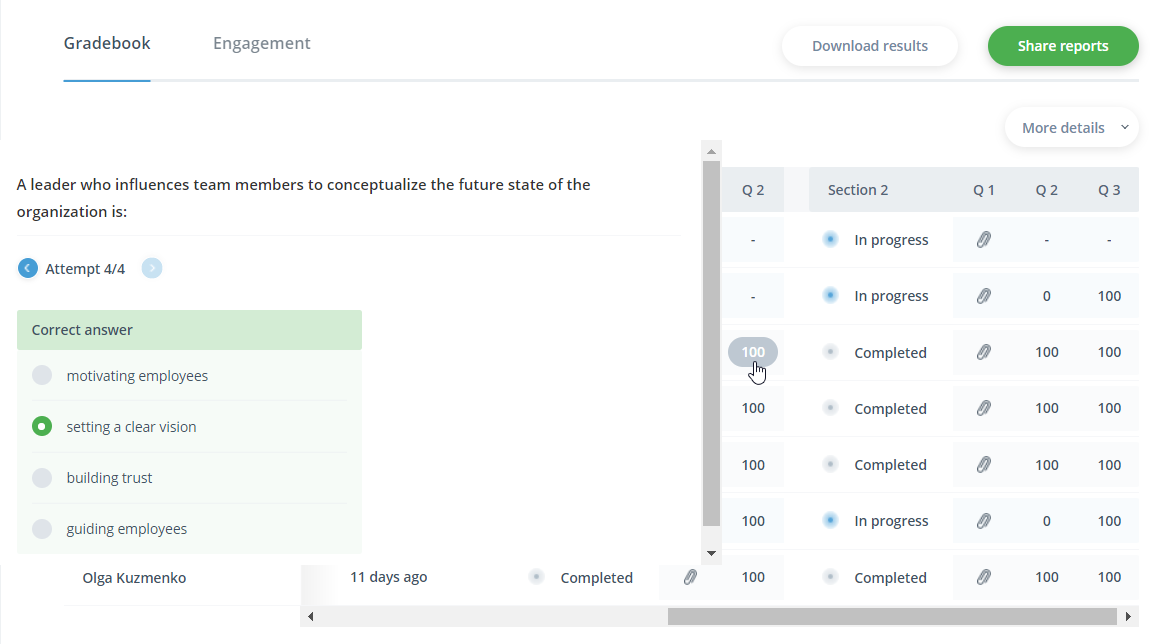 You may have items in your Gradebook that you no longer need. Find a grade item you wish to delete, then hover over the left side of this item and click the Delete button.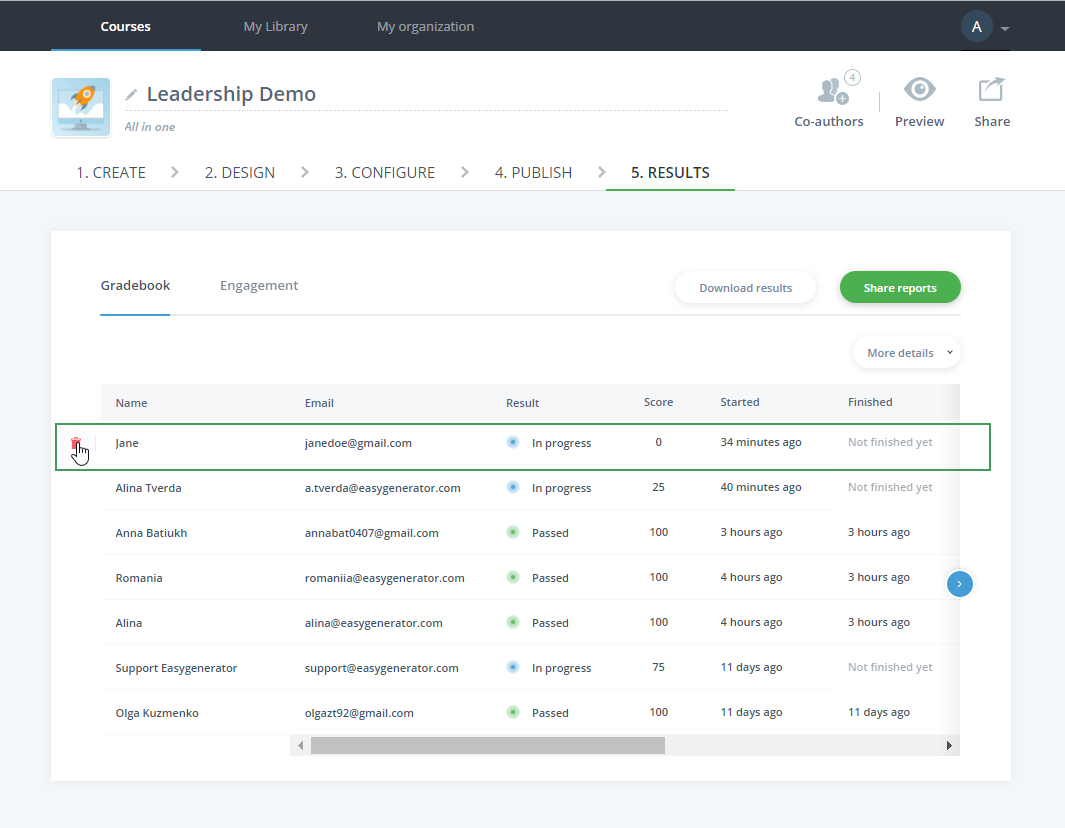 You can export scores from the Gradebook and download them to your computer as a CSV file. At the time of export, the CSV file data matches the current filters and settings shown in the Gradebook.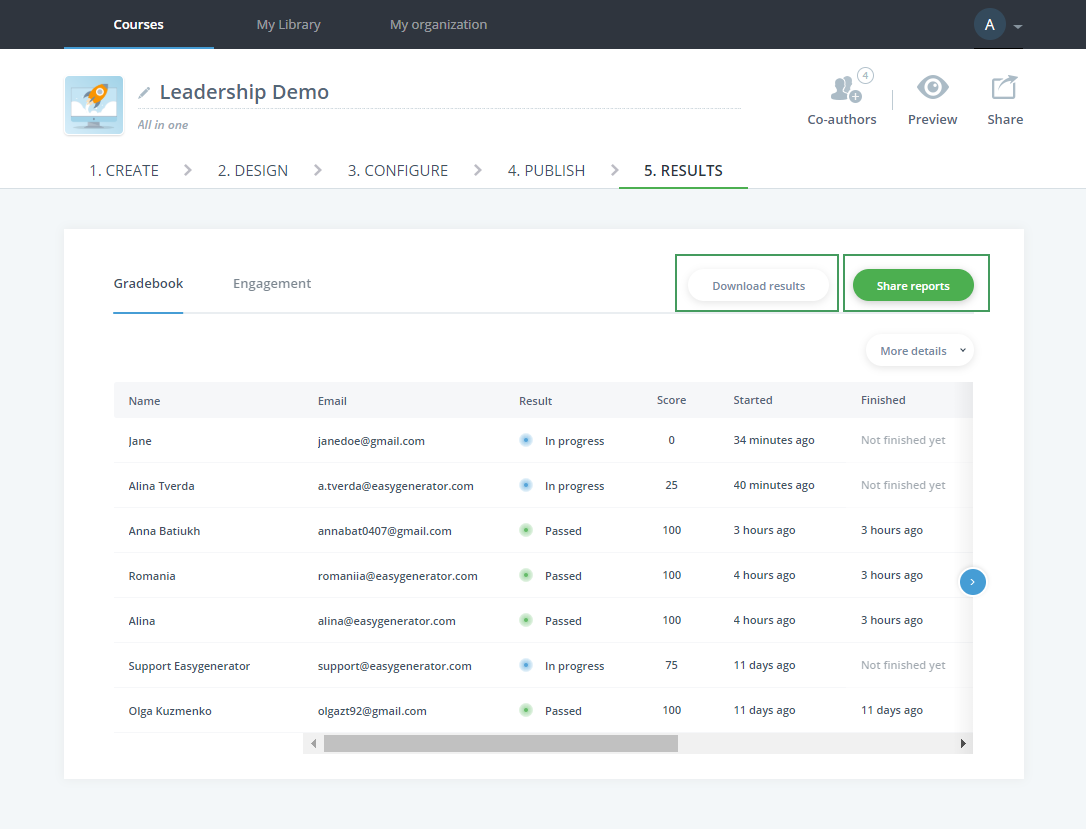 Learn how to share Gradebook reports online here.