In All-in-one and Simple course templates, you can generate certificates upon course completion. Go to the Configure tab > General Settings, enable Cross-device progress saving and allow users to download certificates.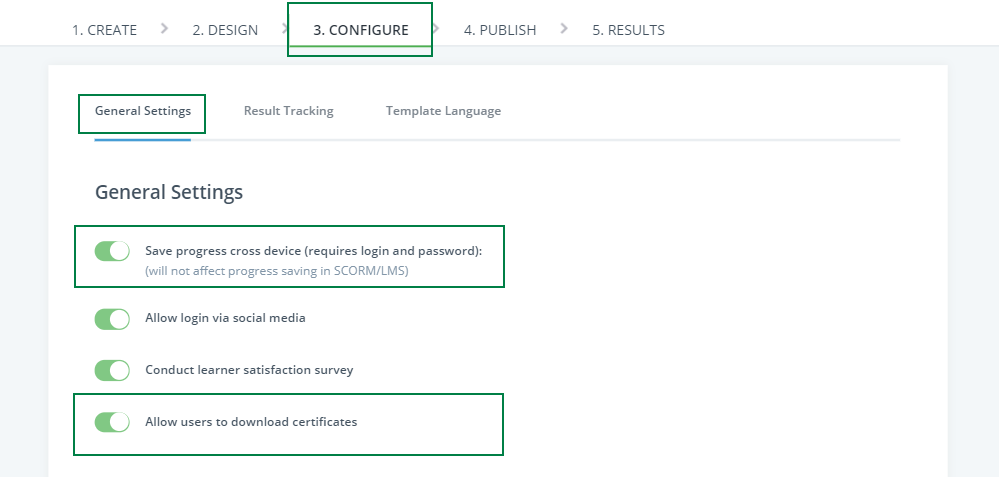 Learners will be asked to log in the course with their email and (as an extra security measure) password. On the first login, they will have to set up their password which they will use for all subsequent logins to other Easygenerator courses. Learn more about cross-device progress saving here.
Once learners reach the mastery score, on the Results page they will be able to download a certificate.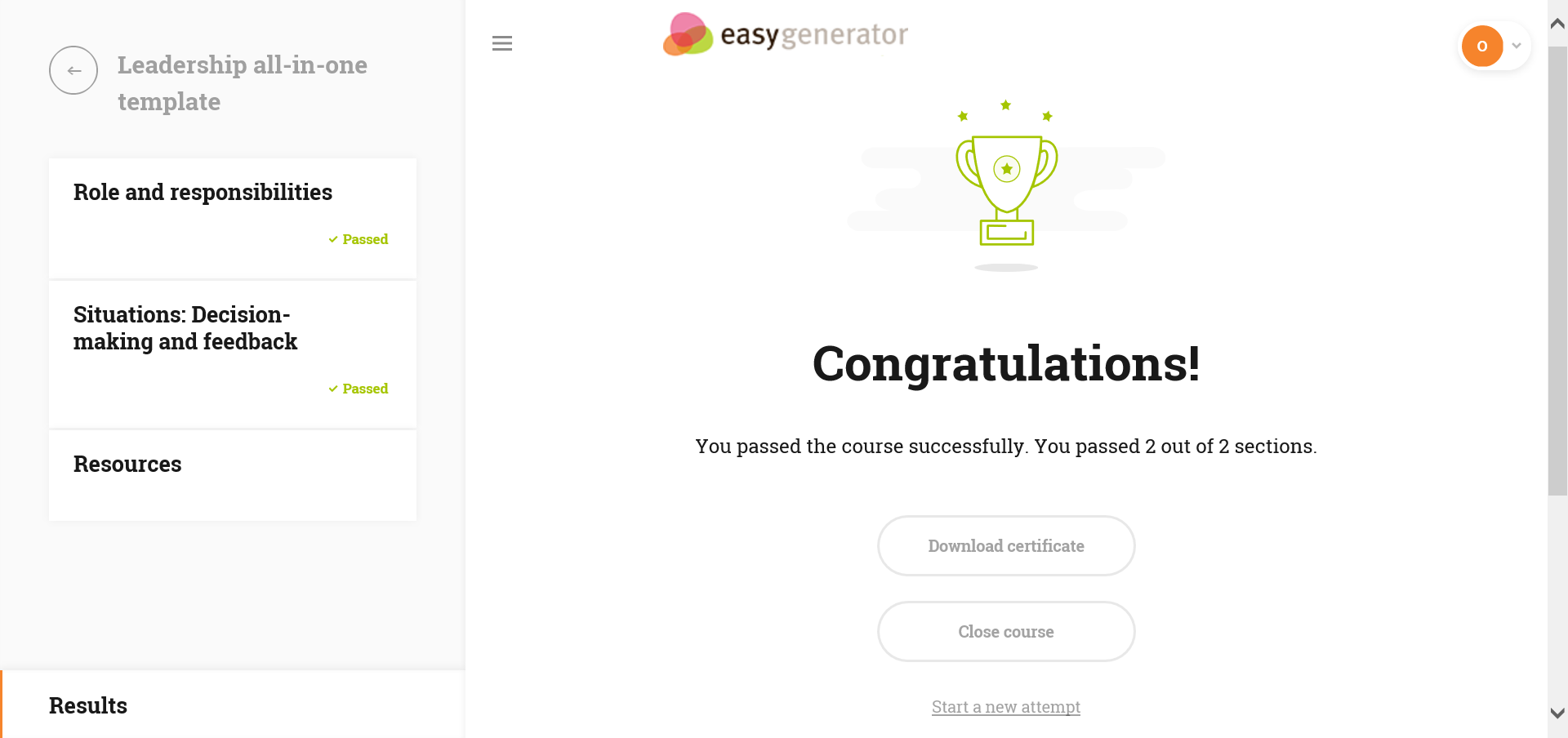 The certificate will have a branded look and feel with your company logo.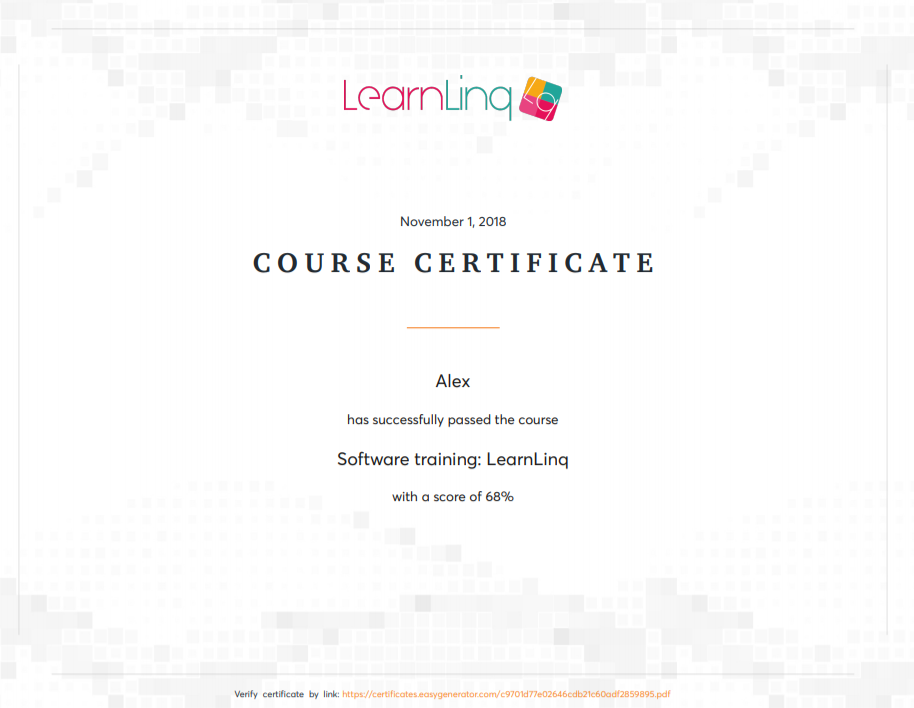 NOTE: Certificates are only included in Team and Enterprise plans.
Certificates are not available in the preview mode and SCORM packages. This is one of our newest features, and extra improvements will be added soon.