All courses are categorized under the following tabs:
My Courses
Shared courses
My organization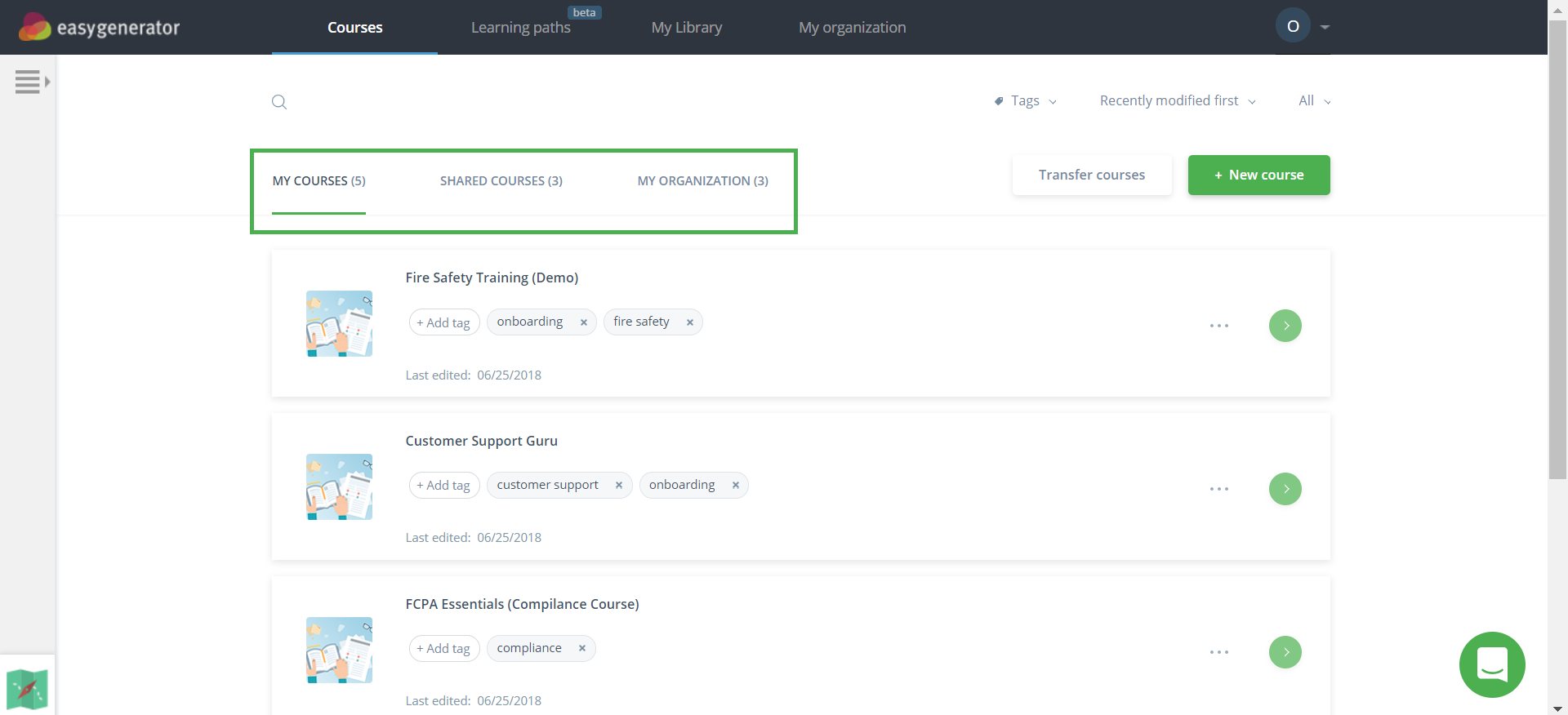 The courses can be sorted by alphabetic order / modified date / created date.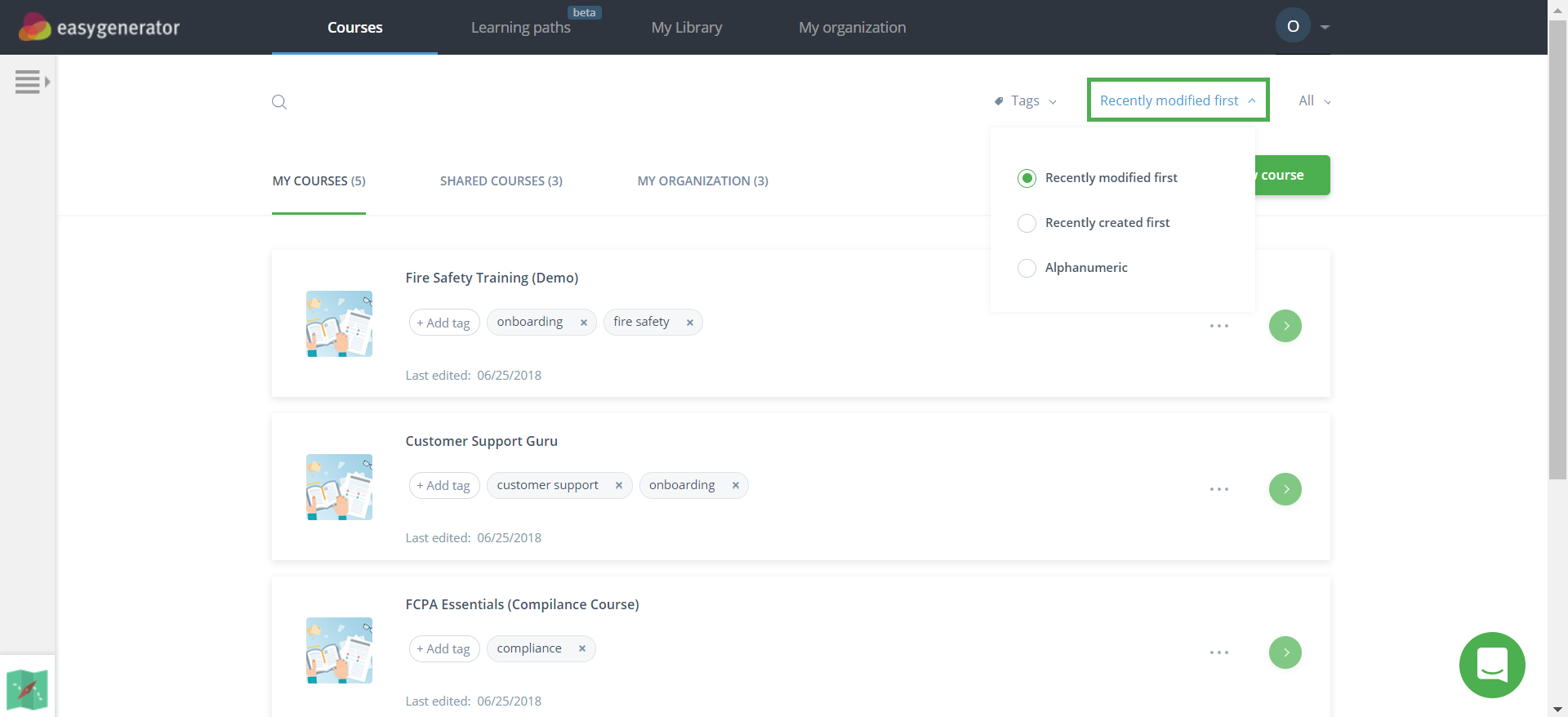 Also, you can filter the courses by the template.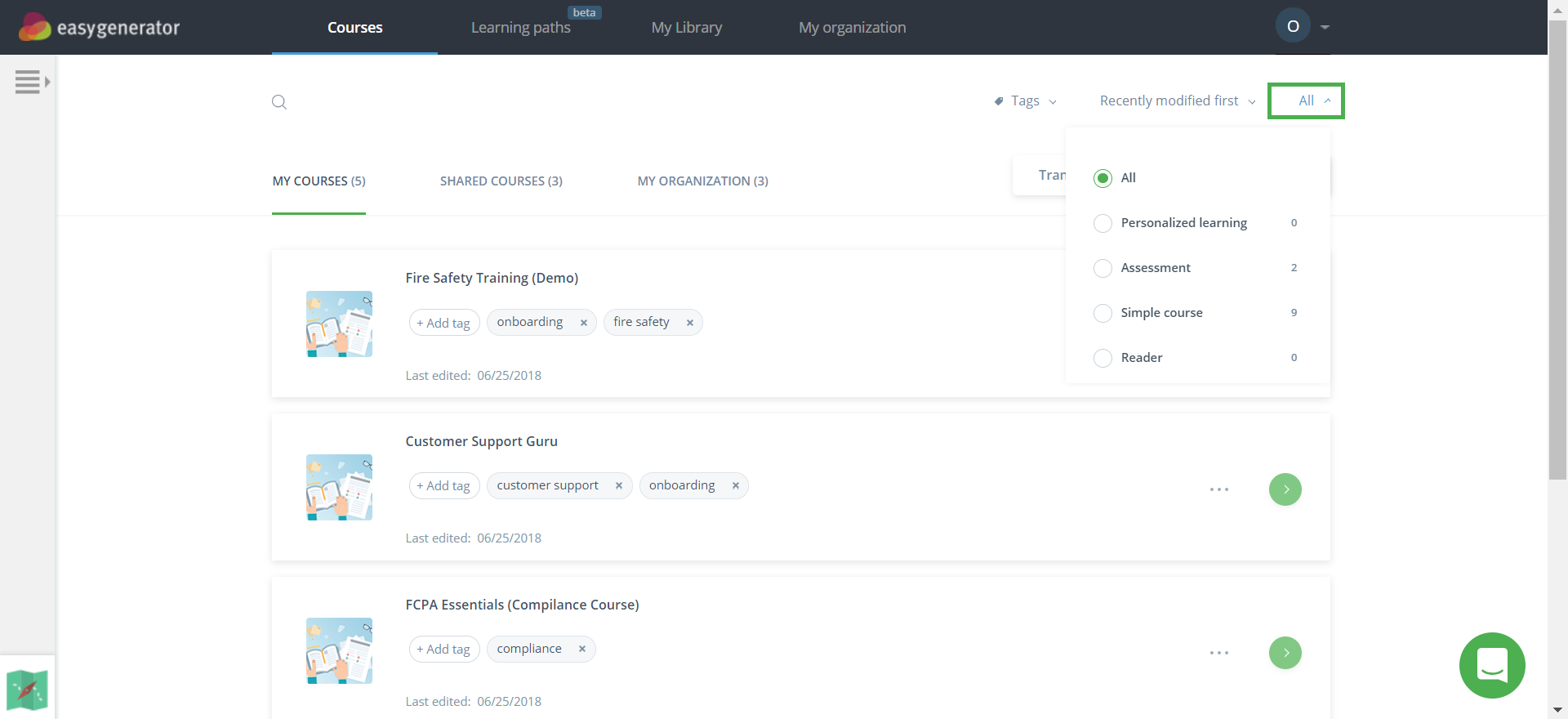 Tags make it easier for you to search and navigate through the list of courses. Learn more.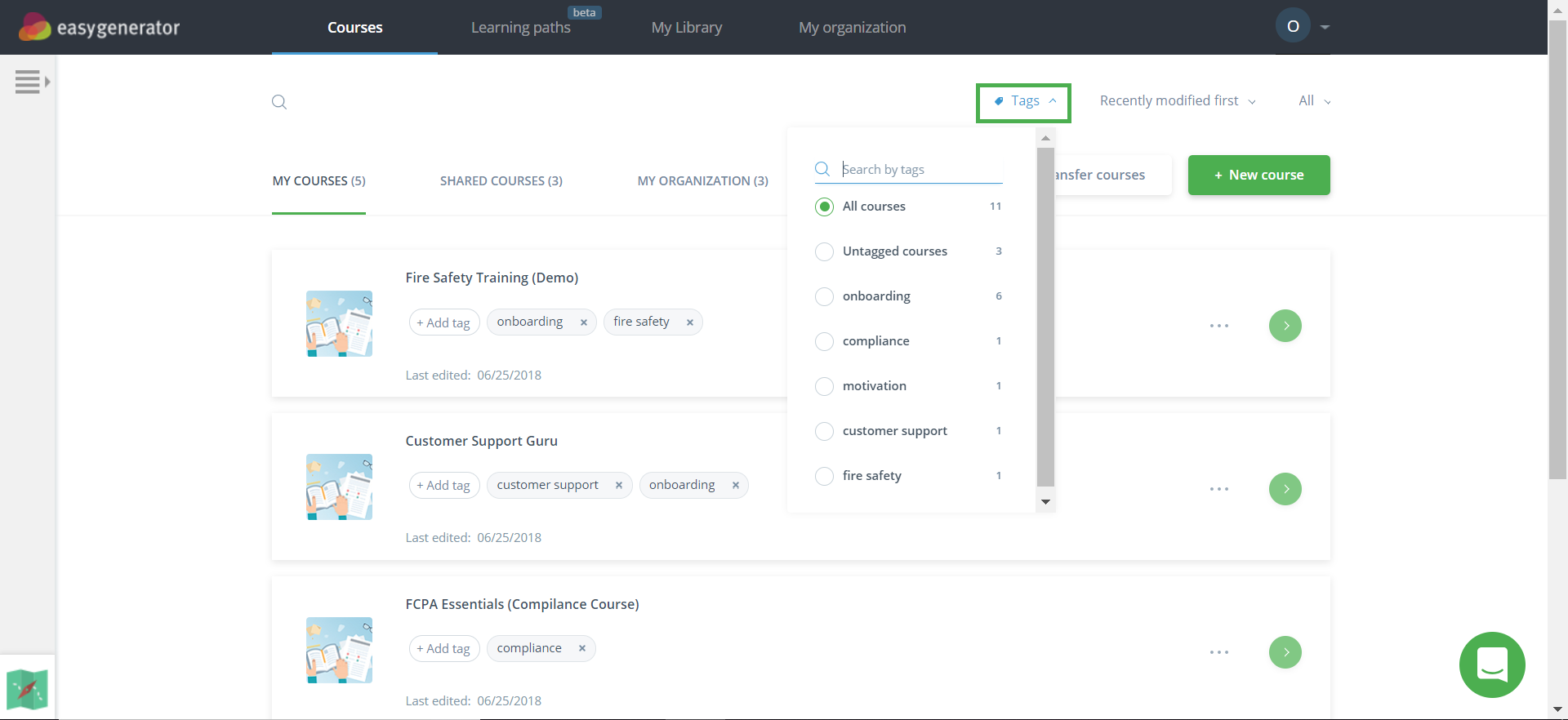 The search function allows searching by course title or author.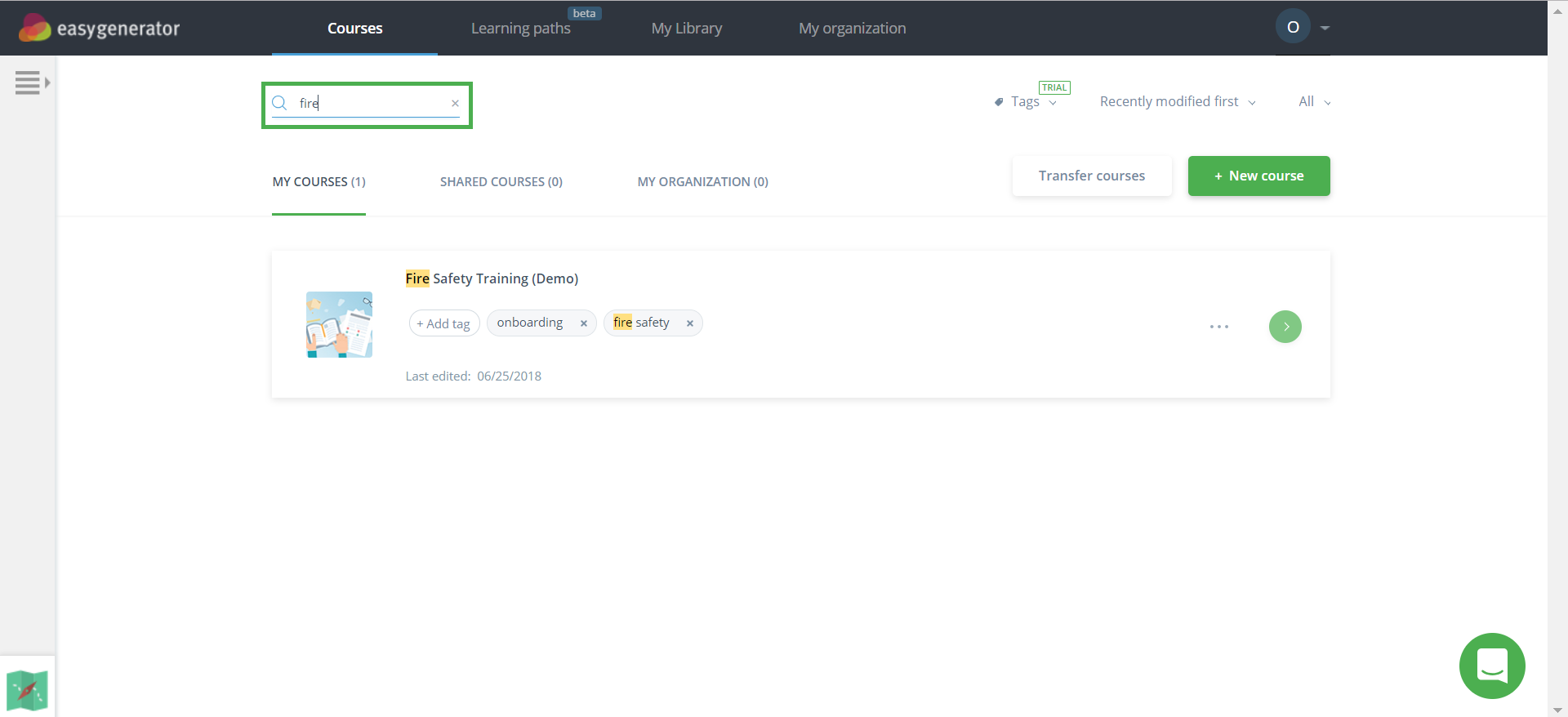 As a course author, you can use the navigation bar to navigate through the courses and the course structure. From the navigation on the left, you can open any course, section or question and edit it.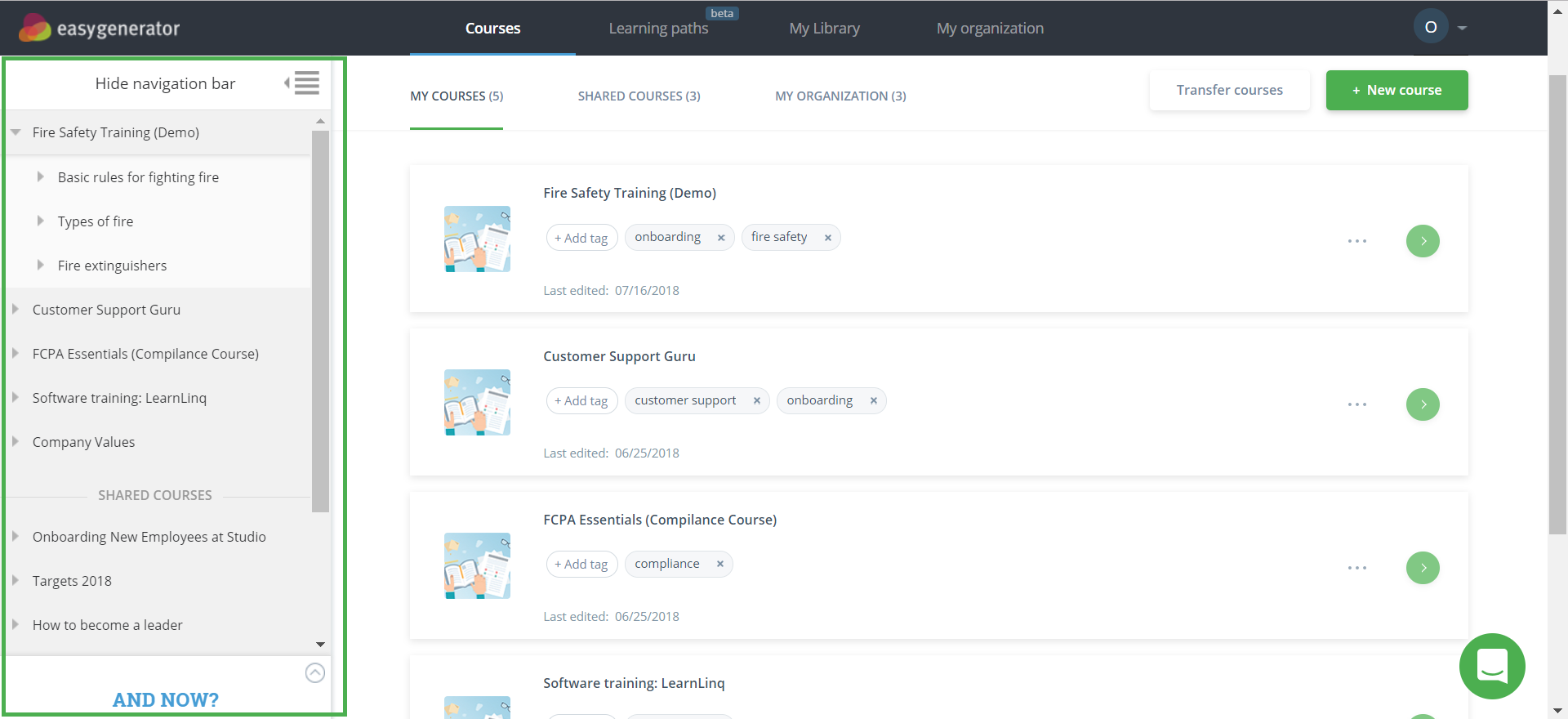 The navigation bar in the question editor gives a complete overview of your course structure when you are editing a question or a content item. You don't have to close the editor to move to another course item.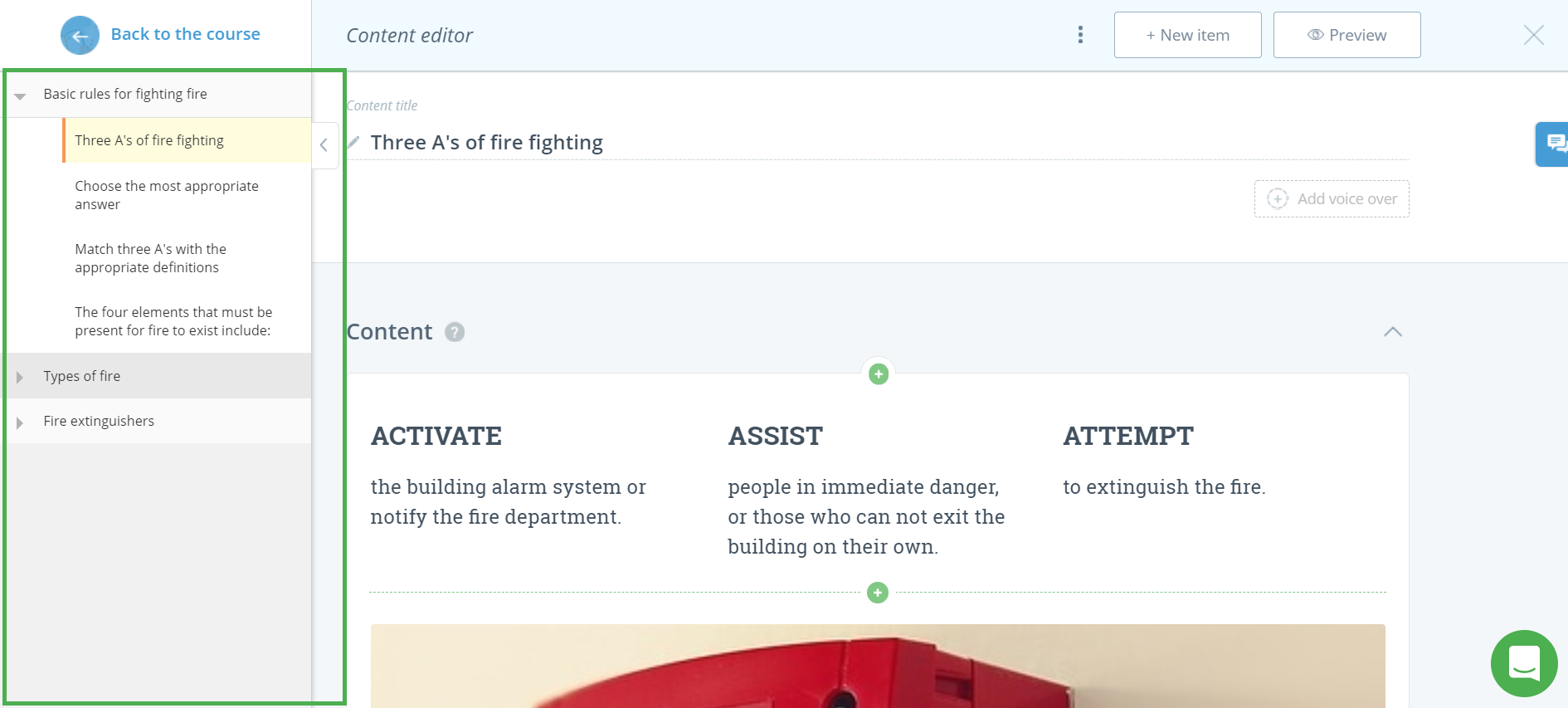 The learner's view differs depending on the course template. Learn more about the templates here.