To adjust results tracking settings, go to Configure > Results Tracking.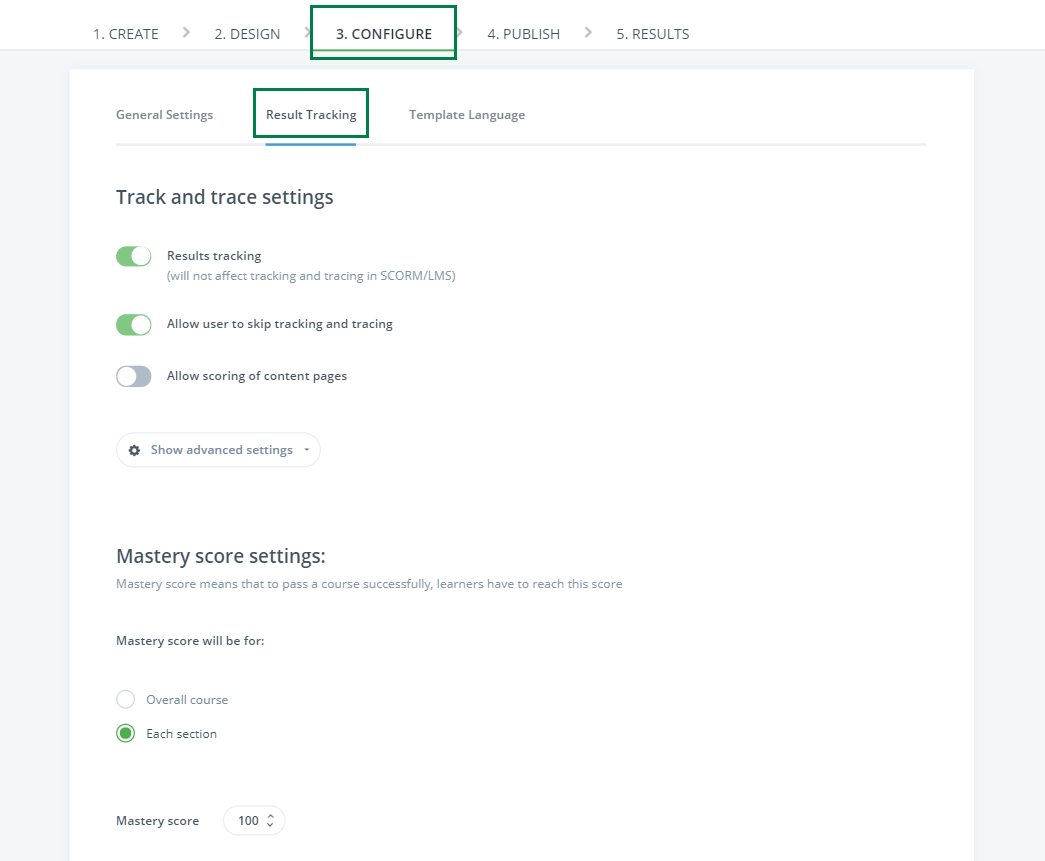 Results tracking: if enabled, learners will be asked to enter their e-mail and name so that the system can identify them and keep track of their progress. This setting does not affect results tracking if you run your course via LMS.
Allow user to skip tracking and tracing: if enabled, learners can take the course anonymously meaning that their progress won't be reported.
Allow scoring of content pages: if enabled, learners will get points for visiting content pages. While disabled, only questions have an impact on the course progress.
Mastery score: to pass a course successfully, learners have to get this score per overall course or per each section. Learn more here.
NOTE: Results tracking is unavailable in the Reader template because this template is designed to present content rather than check learners' knowledge.
Advanced settings
Under the Advanced settings reporting to Easygenerator is selected by default. You don't need to adjust the advanced settings unless you're willing to report to a custom LRS.
Gradebook
If learners' results are reported to Easygenerator, you can see them under Results tab > Gradebook. In the Gradebook, for each individual learner, you can check the overall course score and results per section and question.
NOTE: Team users can keep track of all learners' records, download progress reports in the CSV format and share results online. Pro users have access to the results of 250 learners.