There may be times when you want to use HTML while creating a course. For example, you may prefer to code a hyperlink by hand or adjust the header sizes. To make coding easy, we've added a new HTML content block.
To add HTML code right to a content page, do the following:
Create a new content page, go to Interactive layout and choose the HTML content block.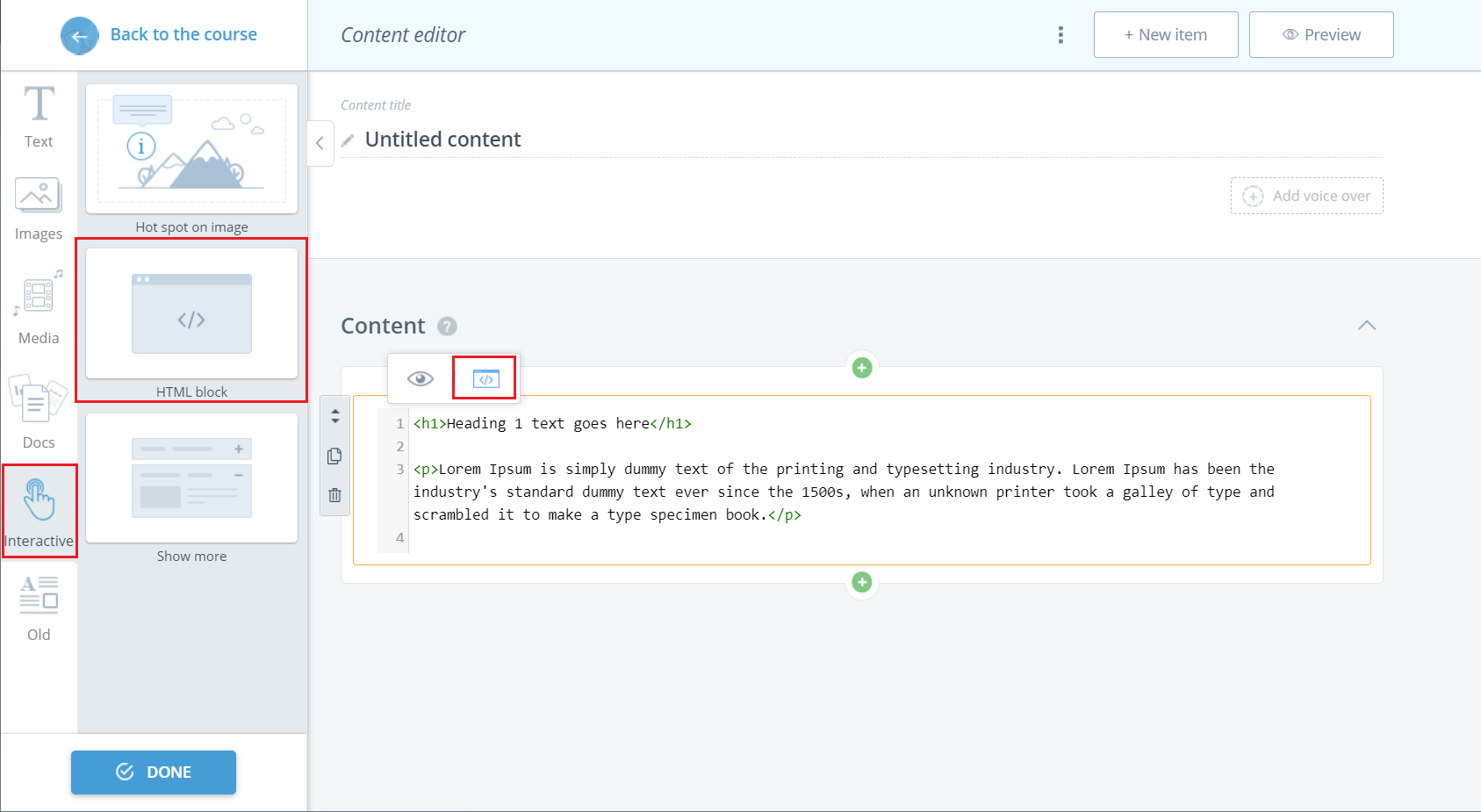 2. Click the Visual view button to preview your code in action.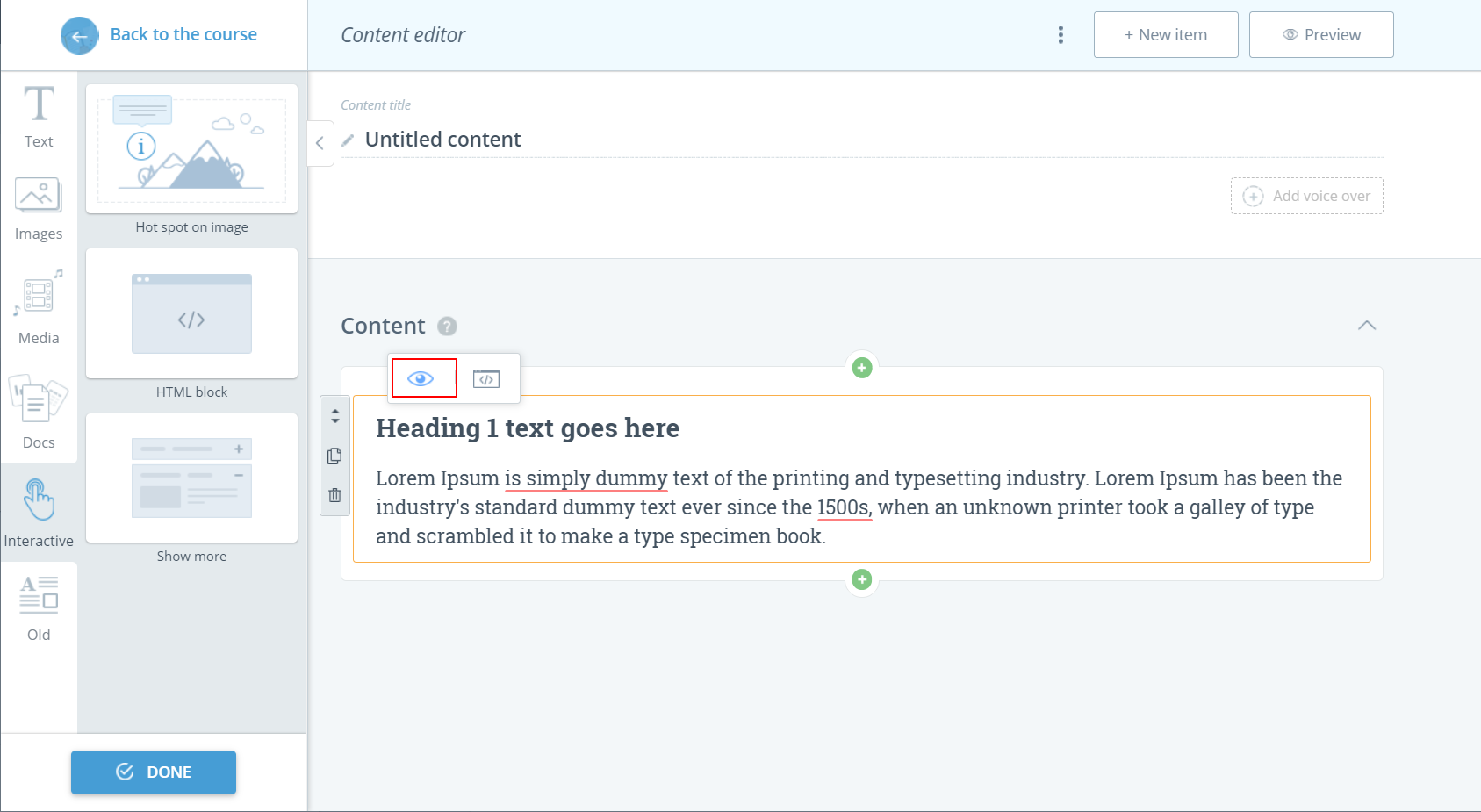 You can embed YouTube videos, Google sheets, Google Docs, Slideshare presentations and other HTML objects in your content page by using the HTML block. Copy or create the iframe code and paste it into the HTML block.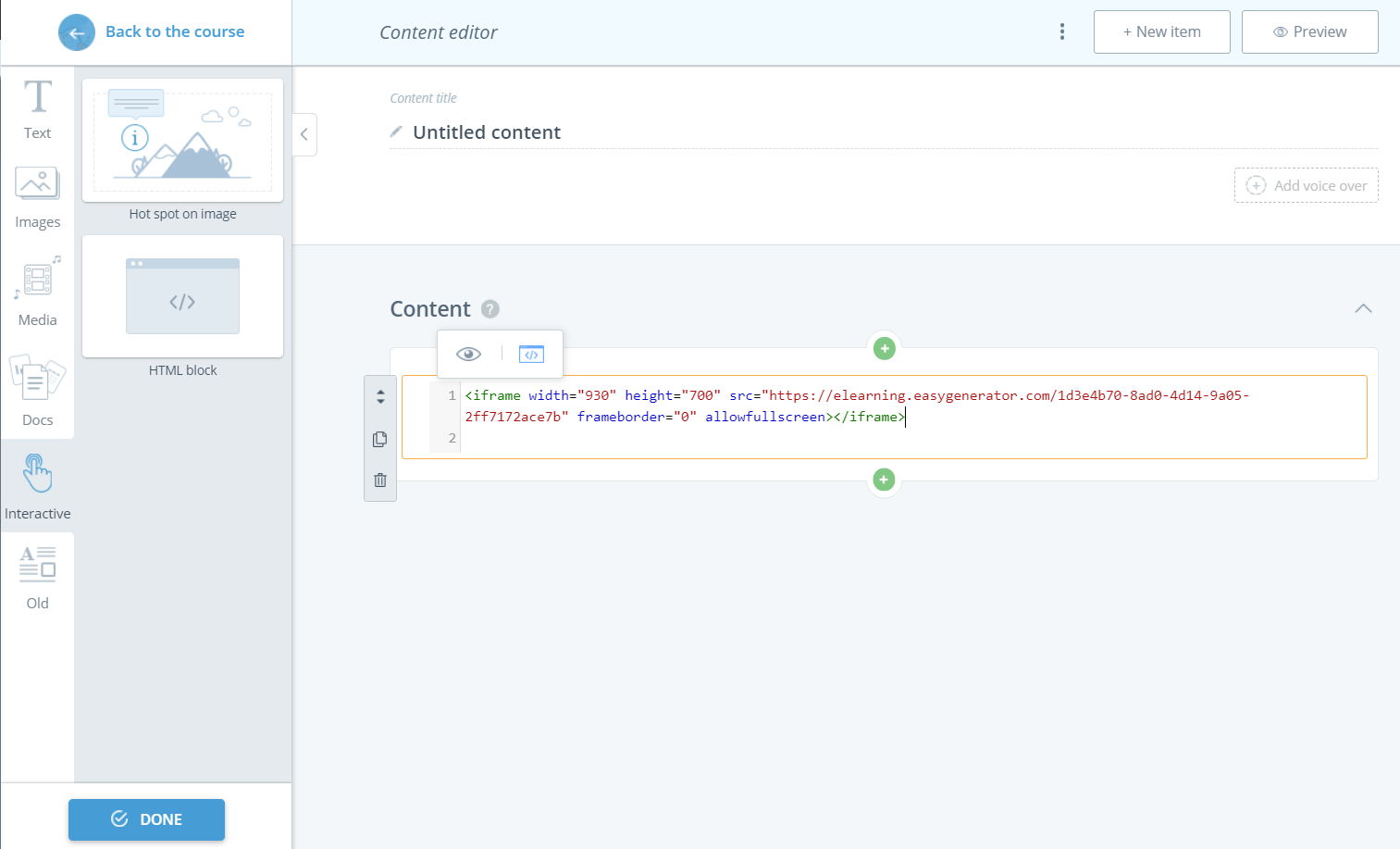 Learn how to create iframes here.
Take a peek at this help page to learn how to use images as links.
NOTE: It's not possible to add JavaScript code to the HTML block.