Adding voice overs to existing courses can be a great way to turn your course into a self-contained, unique instructional asset.
You can insert voice overs into any content or question page.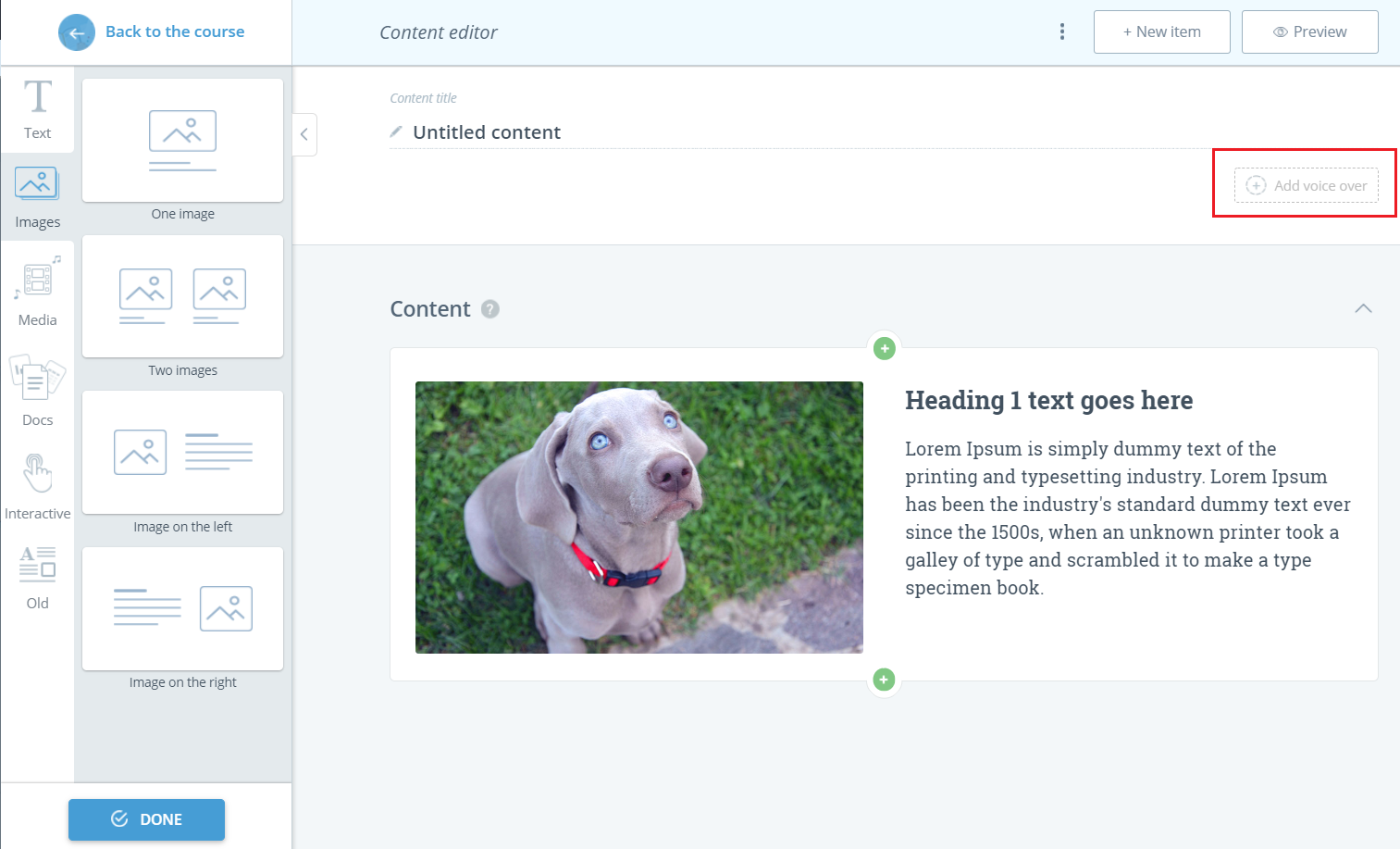 You just need to click the Add voice over button and upload the audio you need.
NOTE: Autoplay is disabled in Safari by default. For a voice over to start playing in Safari there has to be user interaction, thus, your learners need to click the Play button.
Supported audio formats are:
If your audio has a different format, you can convert it to one of the supported formats using free online tools such as media.io, Online Audio Converter, etc.
NOTE: Voice overs are not available in the Reader template.