Speeding up the process with blended learning
Maintaining training content was a lengthy process for Electrolux. Since rapid innovation is essential to their success, training content needed to be updated much faster. To do so, Electrolux needed a more efficient, cost-effective solution.
Electrolux decided to adopt a blended learning approach. Using Easygenerator has enabled them to increase the reach and effectiveness of their training operations.
ROI, scaling training, blended learning with EG
The results of switching to blended learning with Easygenerator speak for themselves: greater scalability, better ROI and a more personalized learner experience.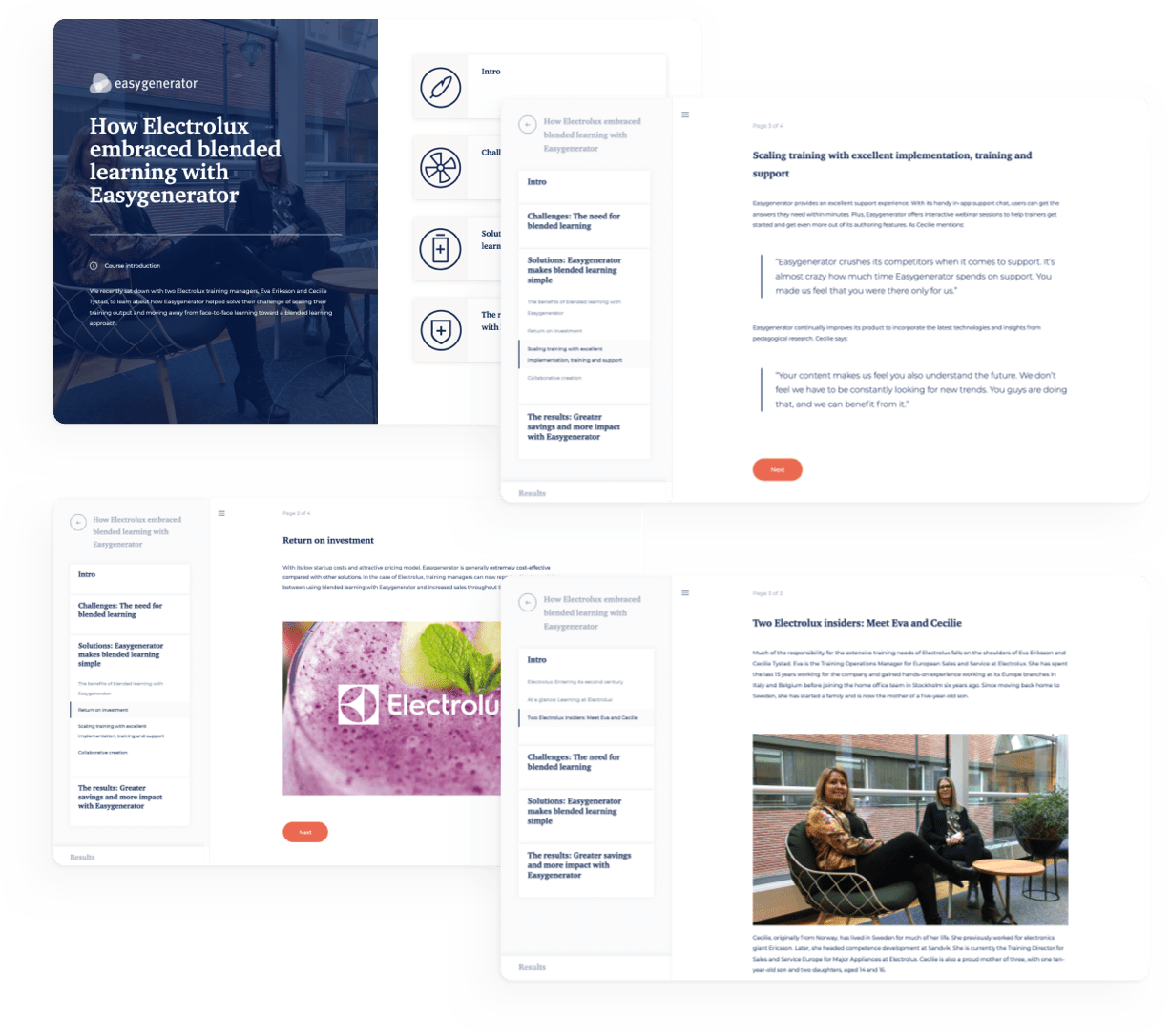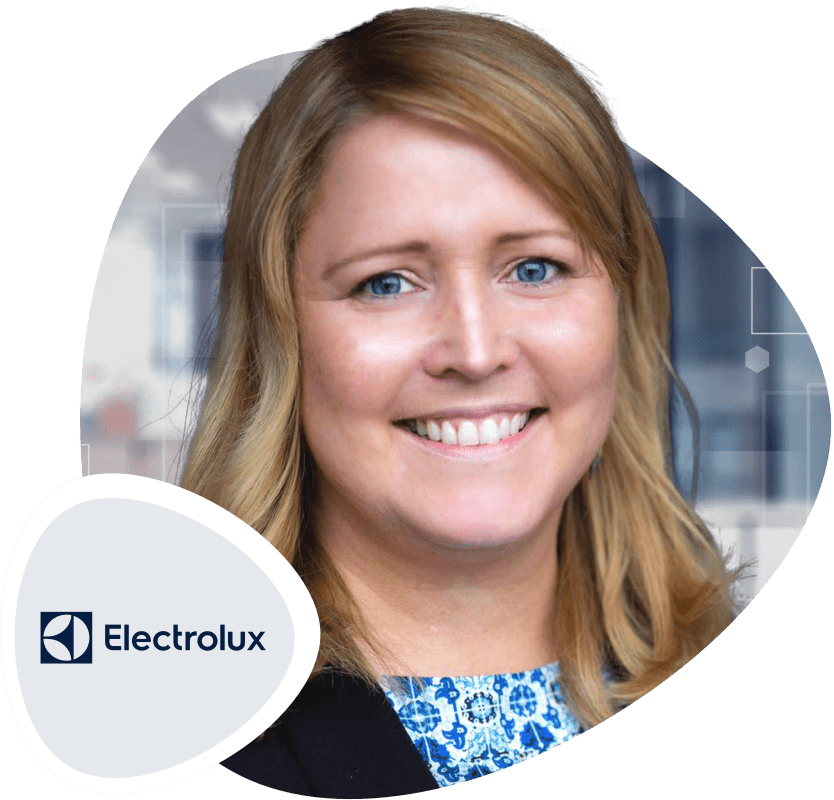 If we wouldn't have started with Easygenerator, we wouldn't be able to produce as much content to train our customers and service providers as we are now.
,
Some of our happy customers