Scale
performance

support
Support your workforce in the moment of need by providing specific and Just-in-Time knowledge created for and by employees.
Start creating resources





Minimize errors
"Checklist" offers the user a clear and concise list of tasks for employees to complete when performing a job. Our ready-to-use templates make it quick and easy to create straight-forward checklists.
Provide quick instructions
With "How to," employees can create step-by-step guides for learners to perform a specific task. Give your learners the confidence to complete their jobs independently and correctly.
Easily share procedures
From technicians to sales teams, everyone at your company can capture experiences and create Just-in-Time resources. Easily share your learning material online with private links..
Go to the 'Resources' tab
After logging into Easygenerator, you can find this section in the menu next to 'Courses' and 'My Library'.
Choose from one of our two options, Checklist or How-to. Select from one of our pre-made templates, or start from scratch.
It's easy to edit your resource with drag-and-drop. Once you're finished, you can start sharing!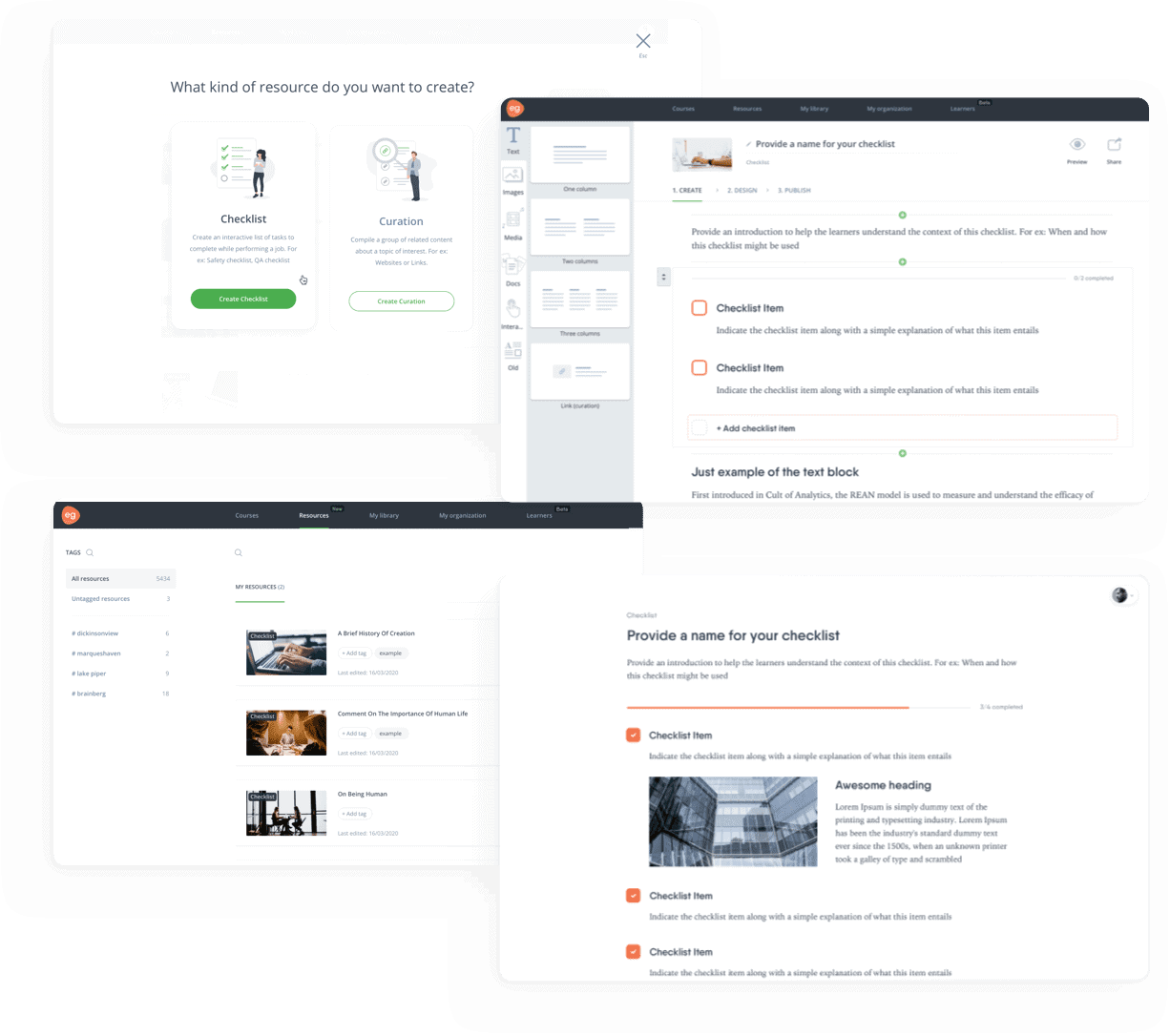 Let us help you get started with our free templates
Want to see what our resources have to offer, but not sure where to get started? We've got you covered. Use our free templates to learn how you can create anything from safety checklists to maintenance procedures. Just pick, customize, and share – it's as easy as that.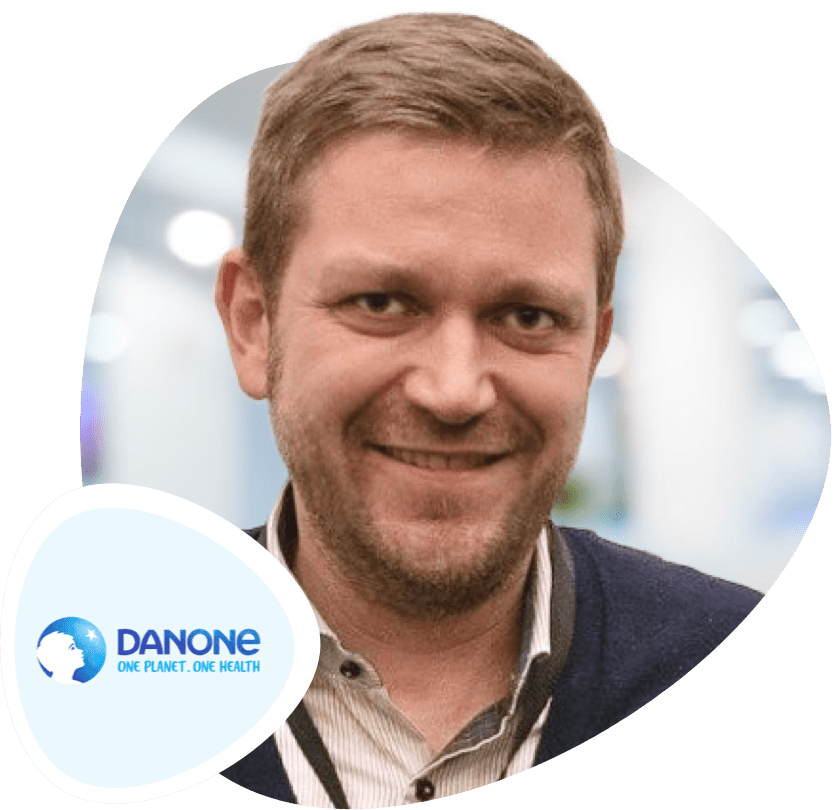 "This is the first time I see a solution that can finally answer all my problems. You don't need to be an expert, you don't need to have training, and you don't need to be a designer to use it."
,