Download the ebook
"*" indicates required fields
Know your organization's and learners' goals
The first step in looking for suitable e-learning authoring software is to find out what your organization's and learners' goals look like. Analyze and define those goals to see where you are and want to go.
Identify the problems you want to solve
Authoring tools strengthen L&D projects, reduce costs, and solve other challenges. Define what you are trying to solve to find out what software can best help you overcome your challenges.
Compare authoring tools and partnerships
Compare key authoring tools and try them out to find out which works best. Discuss the characteristics of your partnership with the organization behind the tool you chose.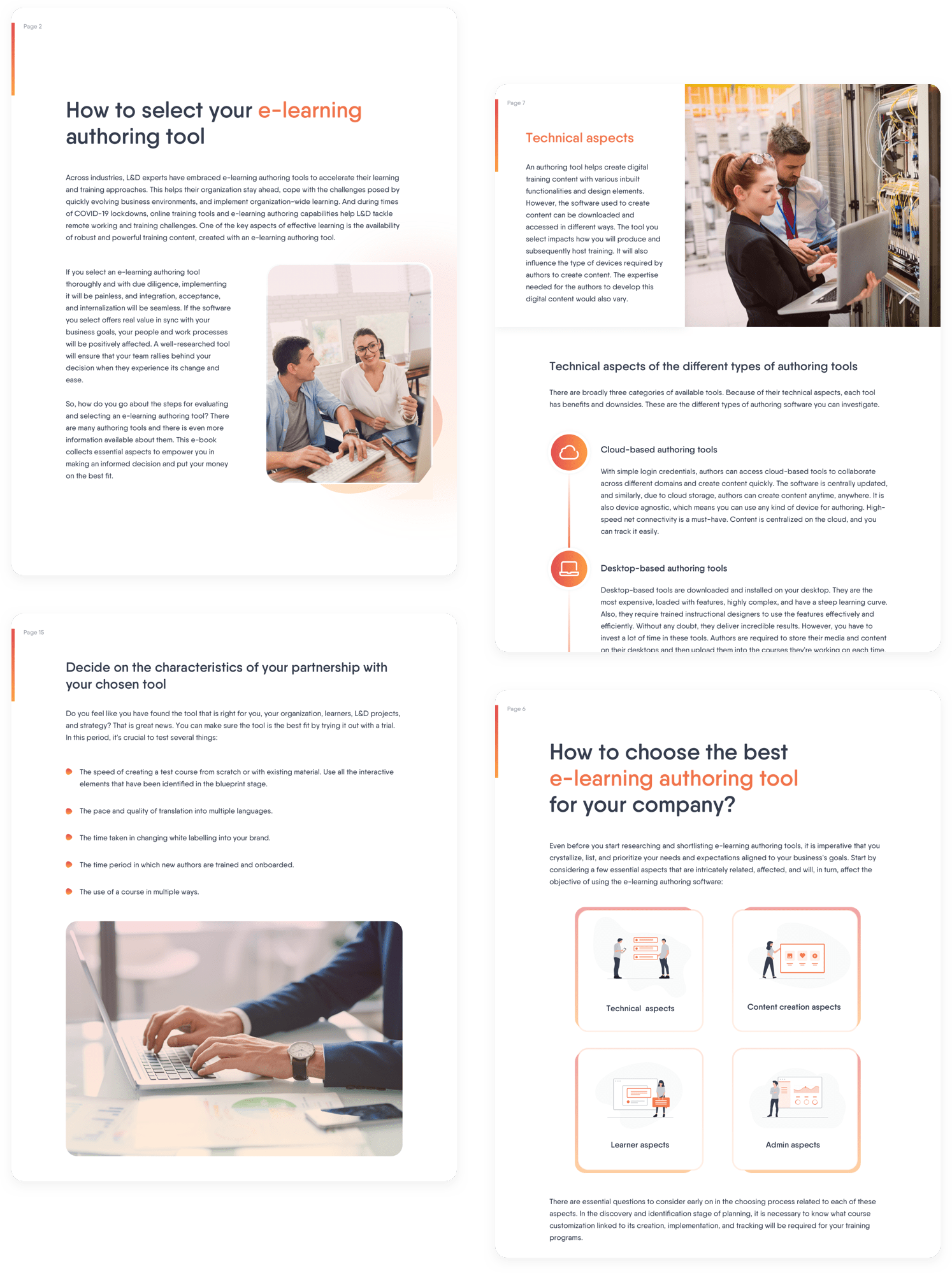 Get started with Easygenerator
Want to discover how our tool can strengthen your L&D project? Try it out for free for two weeks, or get in touch with an L&D expert.