If you want to provide users with learning content and no questions, the Reader is the right template to use. It allows you to present content in sections with simple navigation.
Questions are not displayed in the Reader template. If you apply the Reader template to the course, only the content pages and learning content of the questions are shown.
When a learner launches a course, at first, the introduction page is shown, if any. From the introduction page, a learner can start the course.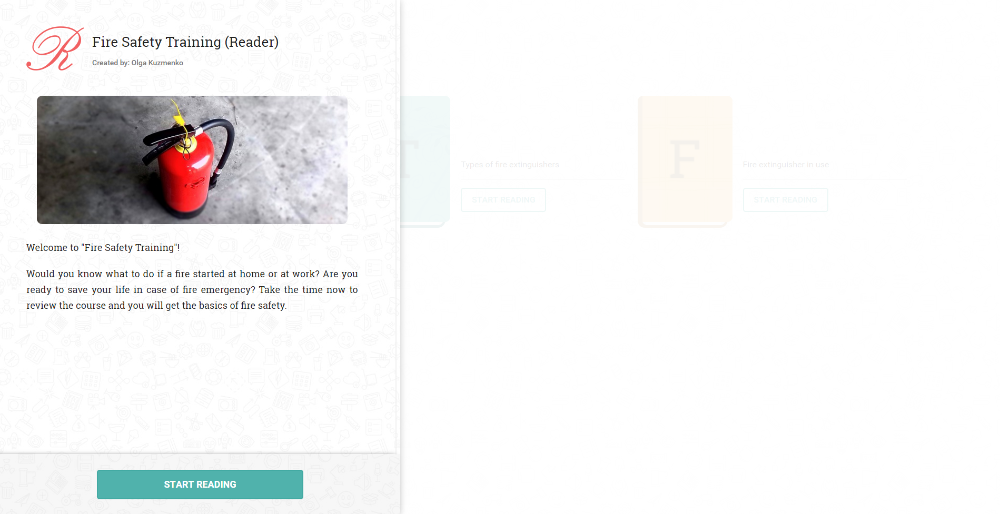 All sections are presented as theory blocks.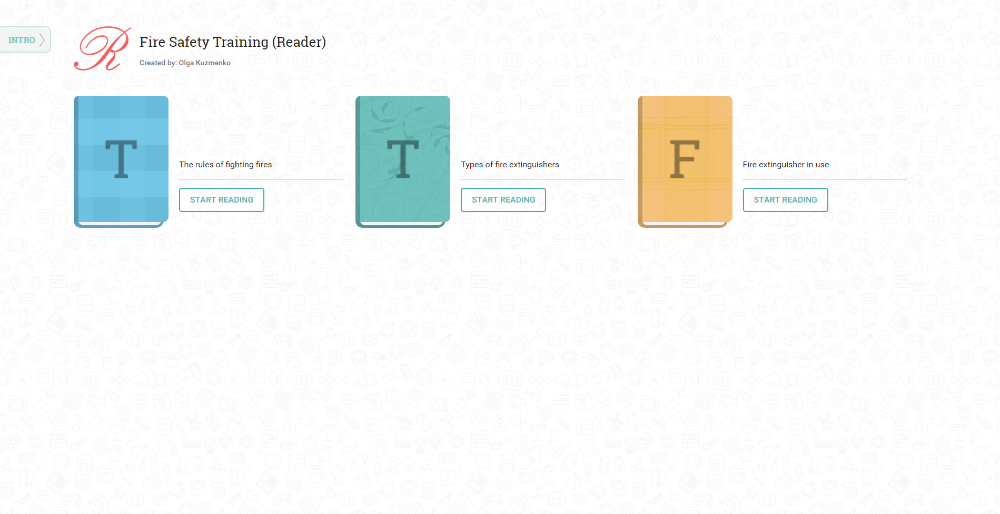 When a learner clicks on the section, the list of articles assigned to this section appears. A learner can navigate through the section and read the articles using the navigation buttons and the table of contents on the left.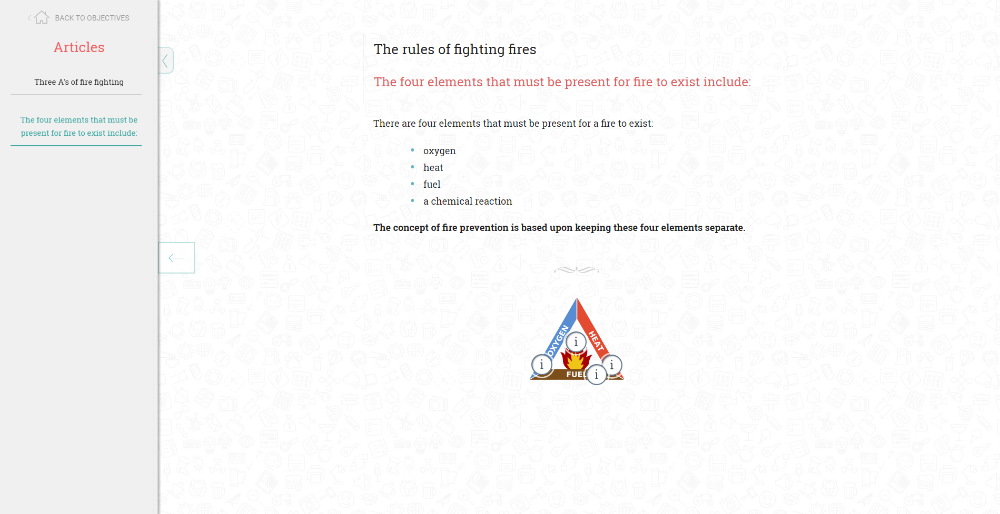 On the Design step of the course editor, you can edit branding by customizing the course logo, choosing the color scheme and changing background.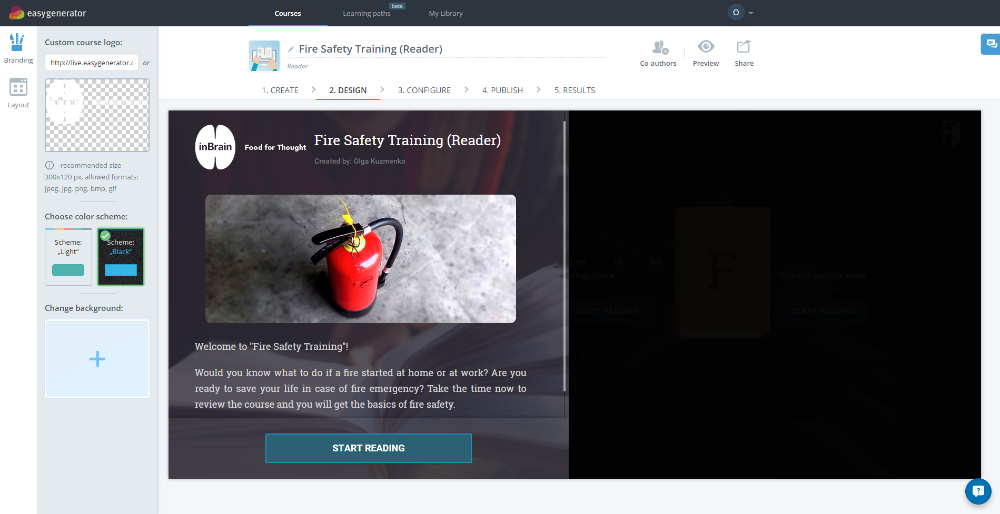 Results tracking is not available if the Reader template is applied to a course. This template is used only to present learning content, but not to check learner's knowledge.