Under the Configure tab > Template language you can choose the language of the interface, and translate the course content into multiple languages using XLIFF export and import.
Interface Labels
Here you can choose the language of the course interface or add your custom translation.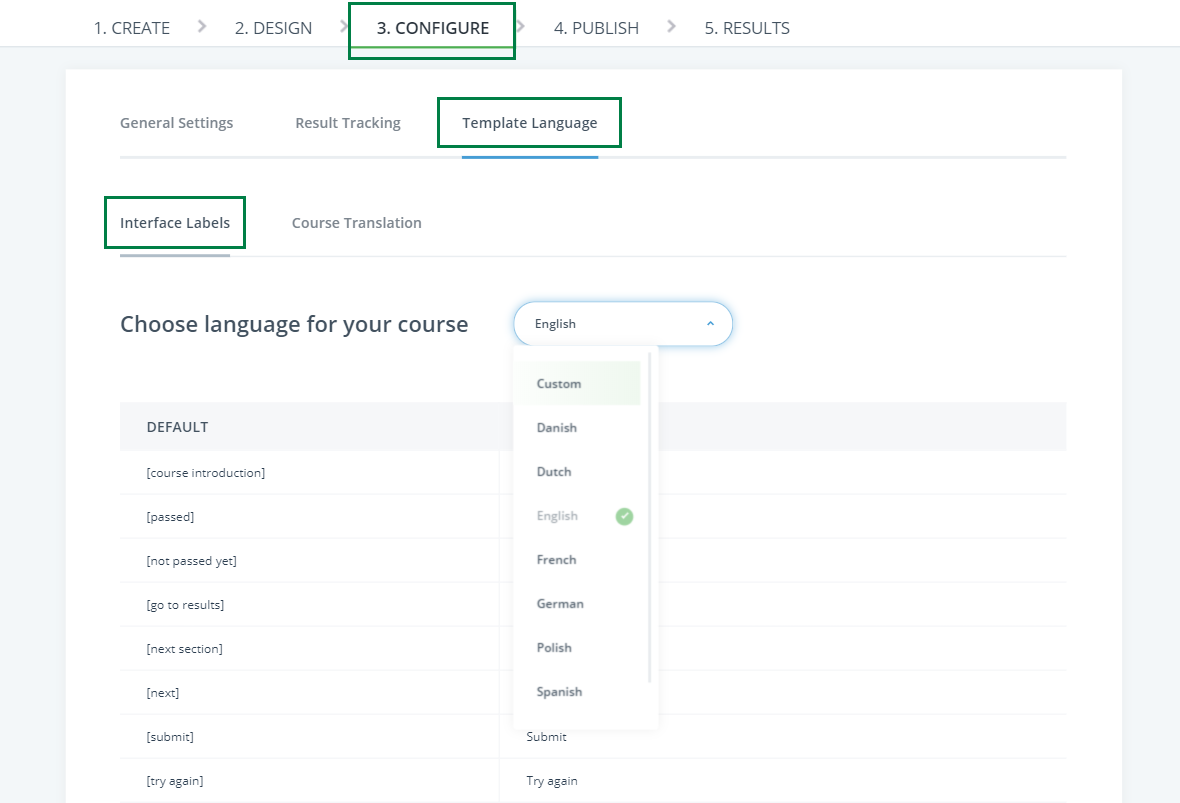 In the All-in-One template, currently Afrikaans, Arabic, Bulgarian, Croatian, Czech, Danish, Dutch, English, French, German, Italian, Latvian, Norwegian (Bokmål), Norwegian (Nynorsk), Polish, Portuguese, Russian, Slovakian, Slovenian, Spanish, Swedish and Ukrainian are available. More languages will be added soon.
All text items of the template interface (button texts, titles, and headings, field names, error messages, validation messages, etc.) can be also translated into any other language.
In the language dropdown select Custom. In the Translation column, you can replace the default English texts with your own translations.
NOTE: The interface language depends on your browser language.
Course Translation
Using XLIFF, you or your team members can export the course content into an XLIFF 1.2 file in just one click, and easily import the file once translated.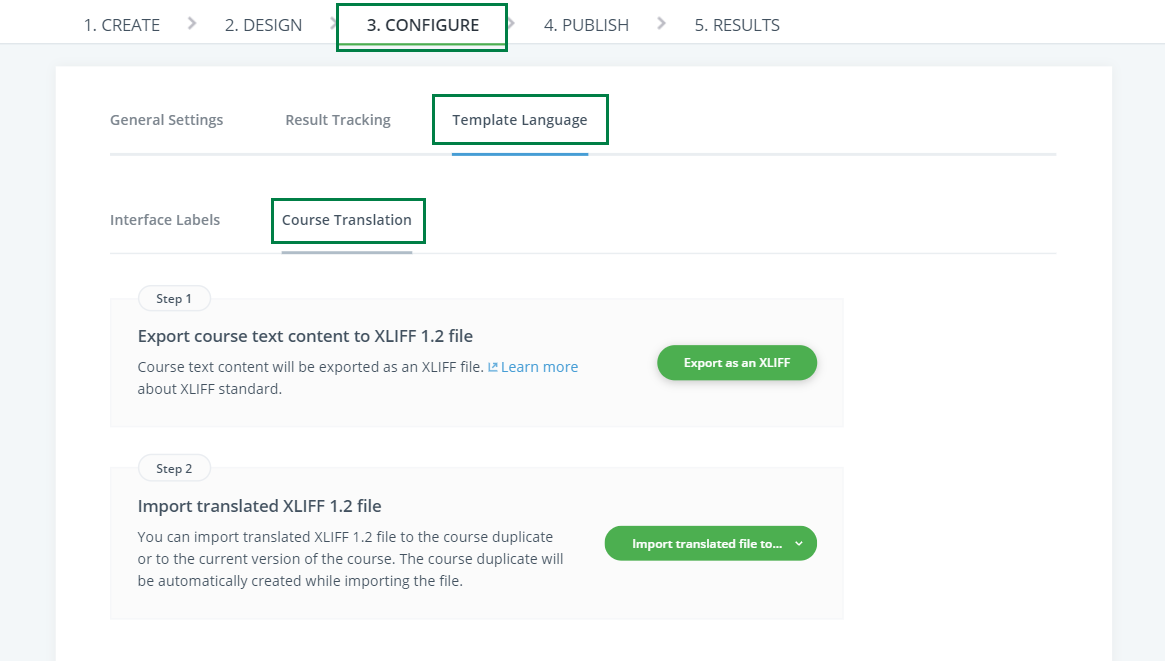 A new course will be created and the original texts will be replaced by the translated texts automatically.